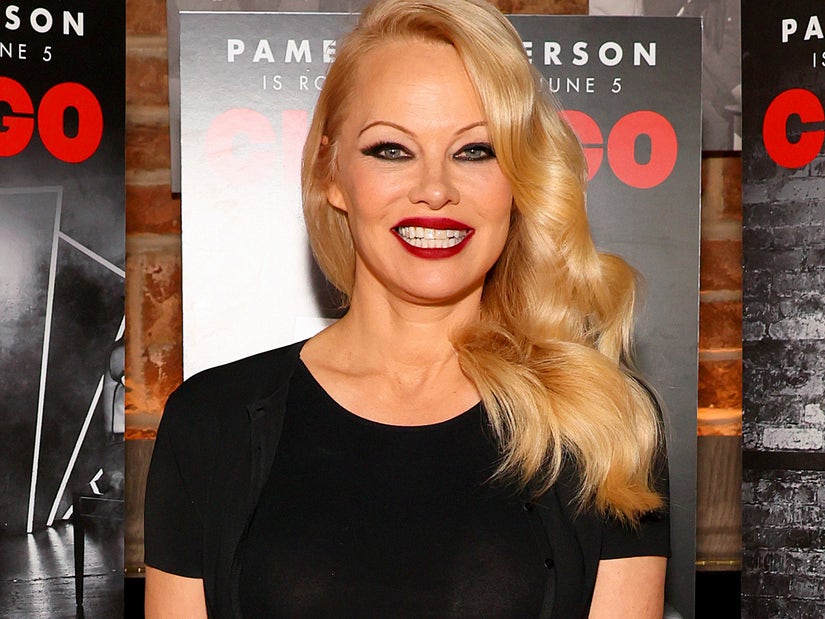 Getty
"If I wasn't a mom, I don't think I would've survived," the "Baywatch" alum says of the infamous video leak.
In a sneak preview of her upcoming interview for "CBS Sunday Morning," Anderson got candid about the young couple who made that video in 1995 and how she survived the onslaught of attention that came her way when it was stolen and released a year later.
"It was two crazy naked people in love," she said. "We were naked all the time and filming each other and being silly, but those tapes were not meant for anybody else to see."
She went on to say the leak was "very hurtful," while emphasizing, "I've not seen it to this day." She emphasized again that the video was "stolen property," never meant for the public.
While talking about the era of her life when the sex tape was released, which coincided with her efforts to shift from "Baywatch" beauty to more serious film actress -- derailing that effort entirely -- Anderson said that being a mother "saved me."
After the very flashy Hulu series "Pam & Tommy" (starring Lily James and Sebastian Stan), which focused heavily on the sex tape and its immediate aftermath, Anderson is poised to tell her side of the story in her upcoming Netflix documentary, "Pamela: A Love Story."
Anderson is promising to open up fully with her story both in her documentary and her CBS interview. In it, she'll talk about life from childhood to her life today as a 55-year-old woman who's mostly stepped away from the spotlight.
She discusses key moments from throughout her life and does not shy away from difficult topics, like her allegedly abusive father and allegations she was sexually abused by a "female predator" babysitter and raped twice at ages 12 and 14.
"The whole point is not keeping those secrets, or those things buried," she said, echoing a trend among women in being more outspoken about sexual abuse and trauma in an effort to combat it.
She also emphasizes that she's "in a really good place" now that she's walked away from Hollywood. "I feel like I've left here, did something crazy and came back in one piece," she says of her life back on Vancouver Island.
In a teaser for her upcoming documentary, Anderson expressed frustration that the sex tape had reentered the public conversation, saying she'd "blocked that stolen tape out of my life in order to survive."
Now that it's back, though, she decided to address it on her own terms, saying that nobody knows the full truth -- and that includes her. "But I think what is most important is to share my human feelings and how much it hurt," she said. "And how it undeniably defined me moving forward -- in my career and my relationships."
Anderson's Netflix documentary, "Pamela: A Love Story," and her memoir, "Love, Pamela," will be released simultaneously on January 31. Her full interview with "CBS Sunday Morning" airs at 9 a.m. ET on January 15.