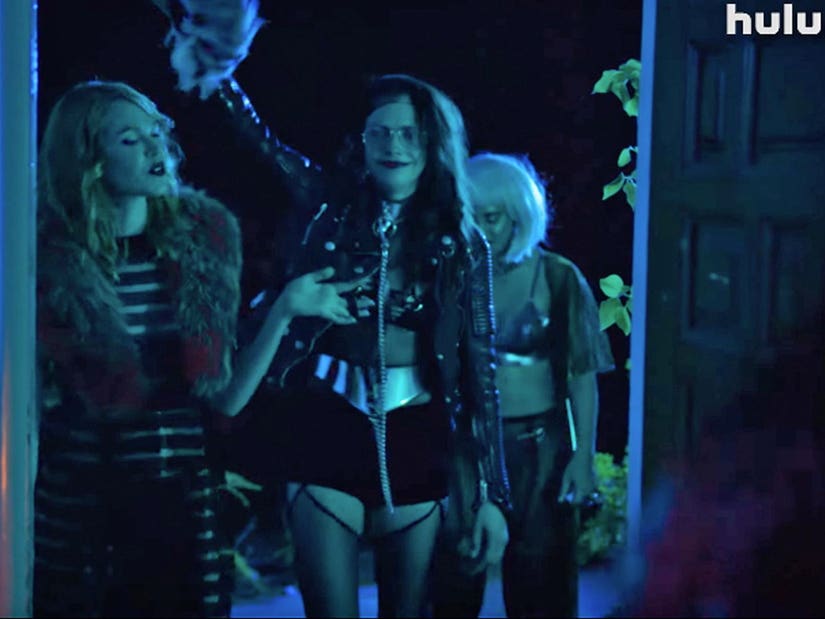 Hulu
She also works with a director to make "a porn film based on my fantasies."
Cara Delevingne is attempting to stop the stigma and shame around sex with her new Hulu docuseries, "Planet Sex."
"This is the first time I've spoken about my sex life, so let's talk about it," she says in the new trailer for the show which dropped on Wednesday. "I'm going to travel the world to discover what makes each of us who we are."
"I love men, but, oh, I love women, and everyone else. I'm going to meet people like me and others very unlike me," she adds. "I'm going on a journey to discover what else there is. There's so much more to explore."
Throughout the footage, she's seen expressing her nerves over putting "my sexual desires out there at a women-only sex party," before collaborating with a female porn director on a movie "based on my fantasies."
She's also seen speaking with different people across the gender spectrum, including "Drag Race" alum Gottmik, before asking herself, "am I brave enough to change the narrative and shed the shame?"
Per Hulu, the show finds Delevingne putting "her mind and body on the line in search of answers regarding human sexuality, its joys, mysteries, and constantly changing nature. In every episode, she shares her own personal experiences. Uniquely unfiltered and authentic, there's no limit on how far Cara's willing to go to explore what makes us all human."
The series drops in full Valentine's Day, February 14, on Hulu.