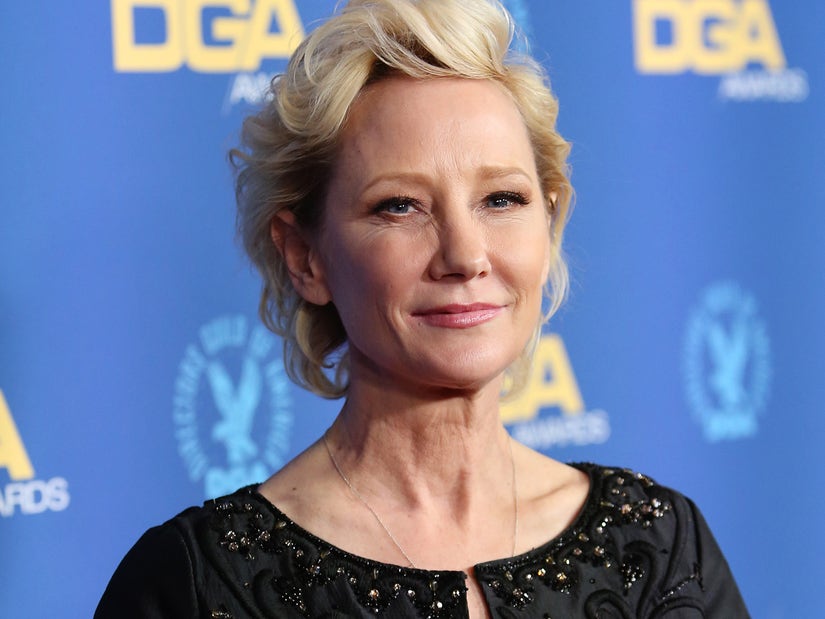 Getty
The 14 year old's father, James Tupper, also honored his late co-star and girlfriend of 10 years with a new statement upon the posthumous release of her memoir, "Call Me Anne."
For the first time in the nearly six months since the tragic passing of Anne Heche, her youngest son Atlas is speaking out. The 14 year old did so as part of a larger article about her memoir, "Call Me Anne," which is available now.
"My mom was the brightest person I've ever known," Atlas told the Los Angeles Inquisitor. "She always knew how to solve a problem, or help a friend. She always knew the right thing to do. I cannot put into words how grateful I am or how much I miss her."
Atlas' father, who co-starred with Heche on the sitcom "Men in Trees," also shared a statement with the outlet.
"Anne and I were together for more than a decade, we have a beautiful son together and in that time, she was the very definition of light in our lives, always bringing fun, love and energy," he said. "She will always be remembered in our hearts and minds."
Heche died in August after a vehicle crash. She was immediately rushed to a hospital in critical condition, but never regained consciousness. The actress suffered a severe anoxic brain injury -- complete oxygen deprivation to the brain," per TMZ.
Heche's eldest son Homer, whom she shared with ex-husband Coleman Laffoon, took over her Instagram account on January 5 in anticipation of the posthumous release of her memoir.
"First things first, from August to now, the amount of love, care and support shown by those on social media and IRL has been overwhelming and blessedly received - thank you," he captioned the only post he's put on her page.
"One day at a time is working for me as I'm sure the healing journey will be a long one. Your good thoughts and well wishes will continue to comfort me on my path."
He then shared that she had a completed manuscript for what would become "Call Me Anne," a follow-up to her 2001 bestselling "Call Me Crazy" memoir. The new volume was released January 24.