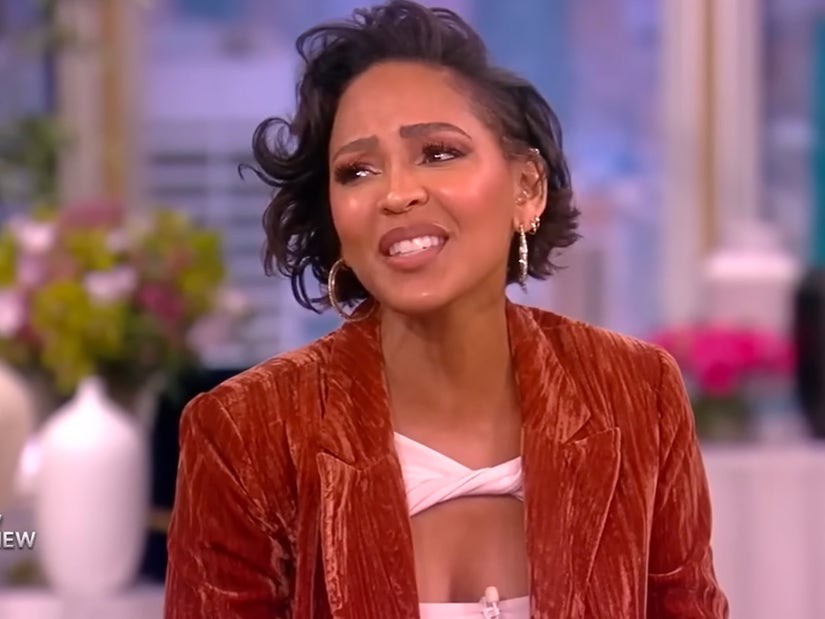 Youtube
"We had some really good conversations I needed to have that were illuminating for me and eye-opening for me."
Meagan Good is expressing her gratitude for Whoopi Goldberg's support while navigating her divorce from her husband of 10 years, DeVon Franklin.
While promoting her new Amazon Prime series "Harlem," the 41-year-old "Day Shift" star revealed just how "instrumental" the "Sister Act" alum was to her healing process during her appearance on "The View."
"I've learned a lot about myself. I've rediscovered myself in a lot of ways," Good explained. "Also I gotta say again, Whoopi was very instrumental in that, because we had some really good conversations I needed to have that were illuminating for me and eye-opening for me."
Though divorce is a tough experience, the "Think Like a Man" actress admitted that becoming a single woman is an exciting prospect.
"It's exciting for me, low key, you know, I feel like I get to start my life over in some ways and have a chance for whatever's supposed to be next," she noted. "I'm really embracing that, excited about it. I don't know what to expect and that's kind of amazing."
Earlier this month, Meagan reflected on the trials and tribulations of 2022 as she looked forward to the coming year.
Alongside a message shared to Instagram, Good shared a stunning series of photos of herself where she's seen without her wedding ring.
"2021…you brought me the highest life changing affirming highs..and the lowest gut wrenching soul breaking lows," she began her caption. "Although I'm grieving ... I'm also in glorious awe and thankfulness to you God. 2021, all endings are also beginnings, so goodbye m'dear. 2022, can't wait to see what the beginning of this next act of life brings. Lord I trust you."
In late December, the former couple announced their decision to divorce. The two filed for divorce on December 20, citing irreconcilable differences.
​​"After much prayer and consideration, we have decided to go into our futures separately but forever connected," the two said in a joint statement to E! News. "We celebrate almost a decade of marriage together and a love that is eternal. There's no one at fault, we believe this is the next best chapter in the evolution of our love."
"We are incredibly grateful for the life-changing years we've spent together as husband and wife," the statement concluded.