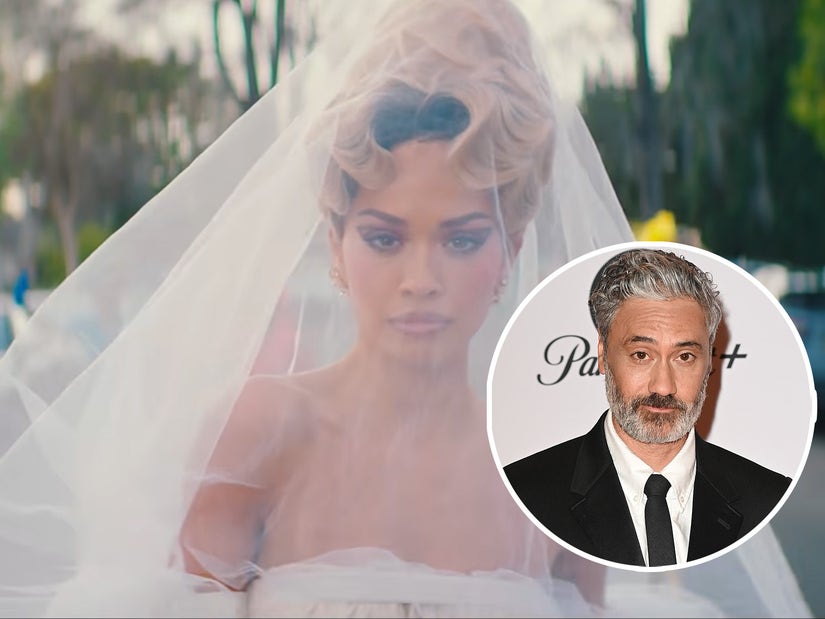 Youtube/Getty
"Everything happens for a reason, people. I am officially off the market."
Back in August, the Sun reported that the couple secretly tied the knot in London after they were photographed wearing matching gold bands. A source told the publication, "It was a really intimate ceremony and super special for everyone there. Their nearest and dearest can see how madly in love they are."
"Yes," Ora said when asked if they got hitched. "You know, here we are. Everything happens for a reason, people. I am officially off the market."
Though Rita and Taika may be husband and wife, the "You Only Love Me" artist revealed she hasn't decided whether or not she'll change her name.
"I've definitely thought about it, but I've worked very hard for this Ora name, I have to say," she admitted. "But I do believe in sharing the journey. I don't know, I haven't really kind of decided yet."
Ora also gave fans an insight into the festivities and shared that the ceremony was everything she's ever envisioned.
"It was perfect," she gushed. "It was just exactly, exactly how I wanted it. It was just nice and perfect, completely how I wanted it, just to myself sometimes. It was really sweet."
The British singer also shared how she told her love story with Waititi in her new single "You Only Love Me."
"This is the first time I've done something where all the music does the talking really. So, you know, it explains it all in my sort of love story, which is on my album," she said.
Ora continued: "It's inspired by true events, It's basically about that sort of early period when you start to meet someone. You're like, 'Oh, are we serious? Are we not? Are we exclusive? Like, what's going on?' It was that time for me when I was seeing my partner and I didn't know where we stood but I really just wanted to confess all my [feelings]. You're like, 'Can you please just love me back?' So, that was that period."
Rita addressed how the long standing rumors of her marriage also played into the song's music video concept, in which she rocks a wedding dress while heading to ceremony that literally goes up in flames.
"When all the sort of rumors came out, like is she, is she not, I wanted to play on it," she explained. "So this is my version of a wedding that didn't really go to plan, that's my music video. But that's not to say that's what actually happened ... I've chosen to keep it kind of more private this sort of experience that I had and just to myself a bit more, but I did want to play on what could've been. So this is what I'm giving to the public on what could've been."
Waiting for your permission to load the Instagram Media.