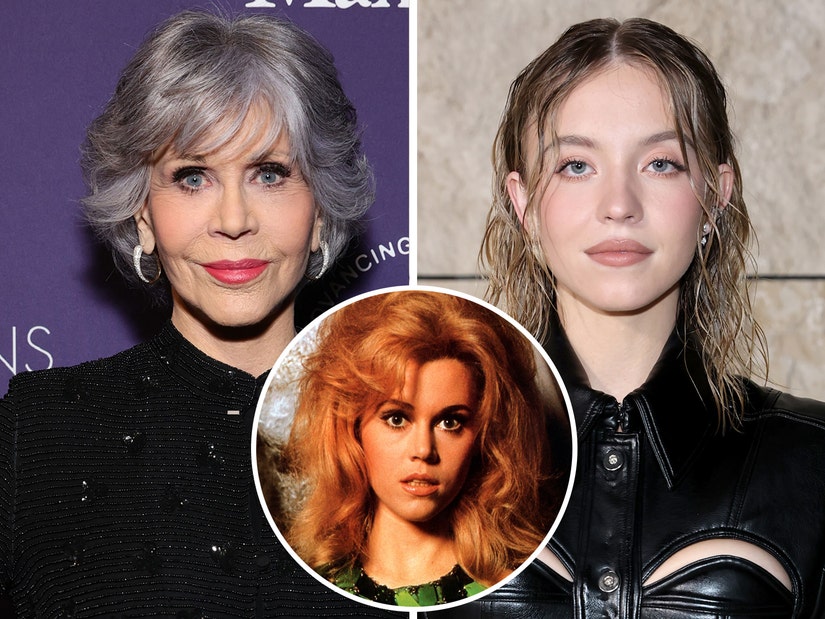 Getty/Everett Collection
The actress played the titular character in the 1968 sci-fi film.
When asked about the project, Fonda, 85, admitted that she even tries to avoid thinking about it altogether. "I try not to," she told THR. "Because I worry about what it's going to be."
"I had an idea of how to do it that [original producer] Dino De Laurentiis, when he was still alive, wouldn't listen to. But it could have been a truly feminist movie," the Oscar winner added of the 1968 sci-fi film.
In the original "Barbarella," which was directed by Roger Vadim, Fonda played the titular character, an adventurer sent into deep space to find a scientist whose creation threatens all of humanity.
Though it wasn't a massive box office success, "Barbarella" certainly went on to achieve cult status -- and the character's costumes are regulars at comic conventions.
The remake starring Sweeney was announced back in October. According to Deadline, the "Euphoria" actress will star in the film as well as serve as an executive producer.
Per the outlet, the movie -- which at the time didn't have a writer or director attached -- will be based on the same comic series from Jean-Claude Forest that inspired the original 1968 film with Fonda.
After the news was announced, Sweeney posted promo art of Fonda from the OG to her Instagram -- adding, "time to save the universe."
"Barbarella" marks Sweeney's third upcoming project with Sony Pictures. In addition to "Barbarella," she will star in the Marvel film, "Madame Web," alongside Dakota Johnson, as well as in an adaptation of "The Registration." In August, Deadline reported that Sweeney is set to star in and produce the film.
Waiting for your permission to load the Instagram Media.