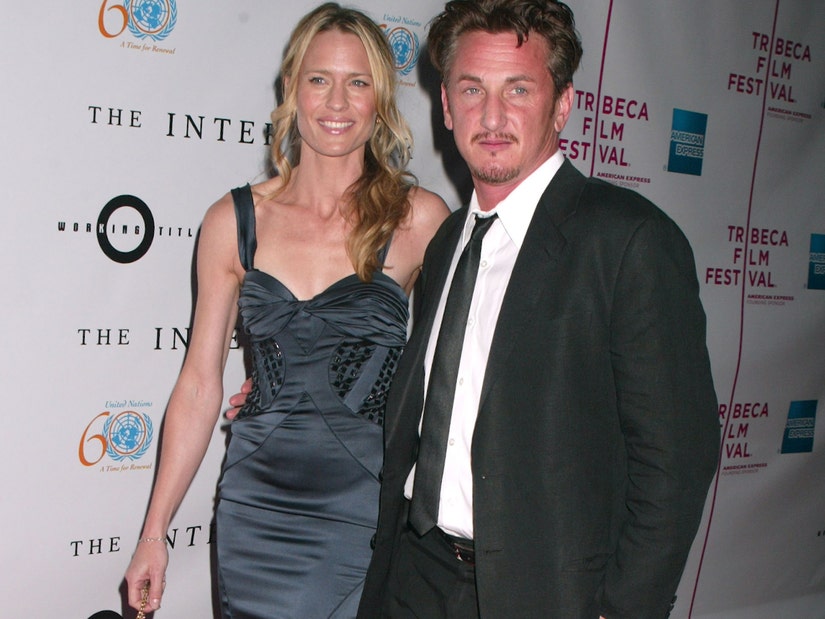 Getty
The pair have been separated since she filed for divorce in 2009.
Keeping it friendly for family!
"We were going to an event for our children," Wright told E!. "We're always gonna be a family, whether we're together or apart, you know, and I think that's beautiful and I wish that for everybody."
The sighting was the first time the pair were seen together since 2017, when they had a similar outing to visit their son Hopper.
Penn and Wright tied the knot in 1996, five years after welcoming daughter Dylan in 1991 and three years following the birth of Hopper in 1993. Their roller-coaster relationship came to an end in 2009, after Wright filed for divorce. It was finalized in 2010.
She went on to call her friendship with Penn a "gift," adding that the two "know divorce with children is one of the most difficult things in life."
In 2015, Wright reflected on her marriage to the "Milk" star with Vanity Fair, telling the publication at the time that she believed "we were together not only to have our beautiful children but to learn how to love … for the next time around, the right way."
She later got engaged to Ben Foster in 2014 and 2015, before they split and she married Clément Giraudet in 2018. They also split in 2022. Penn, meanwhile, later married Leila George, but their divorce was finalized in 2022.