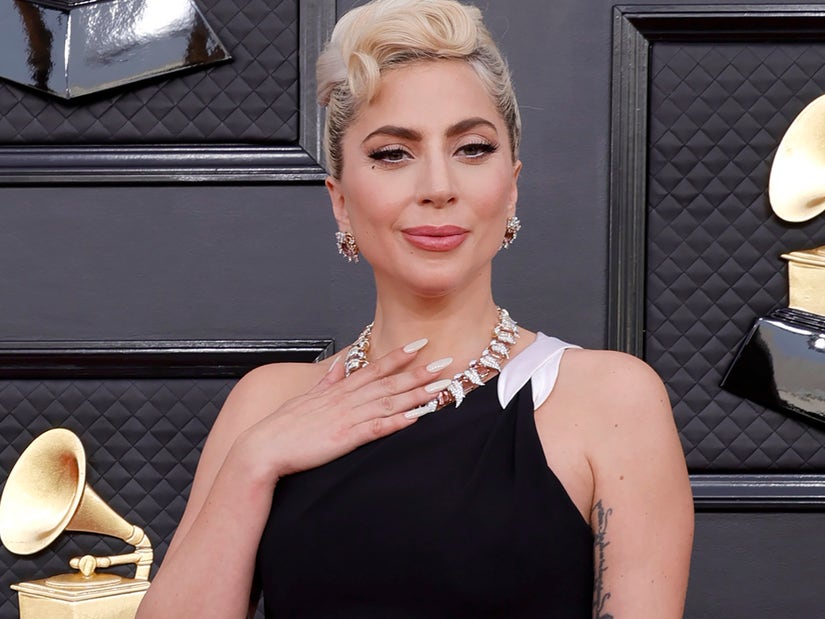 Getty
Most fans are convinced that she will be taking on the role of Harley Quinn, the Joker's psychiatrist, lover, accomplice and eventual enemy.
Director Todd Phillips and Gaga herself both shared a first-look image of her in character facing off against her co-star. While Phoenix's Arthur has a subtle smirk on his face, Gaga's expression is both complex and unreadable.
Nevertheless, the intimacy of the scene only makes it more likely that she is indeed playing the role of Dr. Harleen Quinzel in the highly-anticipated sequel to the unlikely 2019 $1 billion blockbuster that garnered Phoenix an Oscar.
Waiting for your permission to load the Instagram Media.
There's even a hint in the sequel film's title, "Joker: Folie à Deux." It references a similar medical condition that impacts two or more close people. That certainly echoes the story of the Joker and Harley Quinn.
Phillips' vision of the iconic Batman villain from DC Comics took a departure from its comics source, pulling from multiple inspirations (it's worth noting the Joker's true origin has never been definitively pinned down, though several have been offered over the decades).
That means that were Gaga to play Harley Quinn, he could tweak her story, as well. That said, her origin as established in "Batman: The Animated Series" in 1992, and expanded when she jumped to the DC Comics universe in 1999, is actually well-suited for is vision already.
Dr. Quinzel was an ambitious psychologist at Arkham Asylum, Gotham City's psychiatric hospital for the criminally insane. She decided that she was up to the task of working with the Joker, only to fall under his spell.
She ultimately went insane herself, joined him as a Harlequin-inspired sidekick and even got involved in an extremely unhealthy and dangerous romantic relationship. In many ways, she developed a similar psychosis and behaviors to the Joker, which feeds into Phillips' title.
Ultimately, at least in the comic books, Harley Quinn was able to finally separate herself from her toxic relationship with Joker and has been acting more along the side of the heroes of the DCU.
She's even become romantically involved with eco-terrorist villain Poison Ivy, as seen in her ongoing HBO Max animated series starring Kaley Cuoco as Harley and Lake Bell as Ivy. She was most famously portrayed in James Gunn's "Suicide Squad" films by Margot Robbie.
Gunn is the new co-curator of the interconnected DC Universe of films, alongside Peter Safran, which they are relaunching following the events of "The Flash."
In doing so, though, Gunn indicated that some projects like Matt Reeves' "Batman" films and Phillips' "Joker" will remain outside of his main continuity, borrowing DC's Elseworlds moniker from the comics for out-of-continuity (or parallel reality) stories.
"Joker: Folie à Deux" is on target for a release date of October 4, 2024.