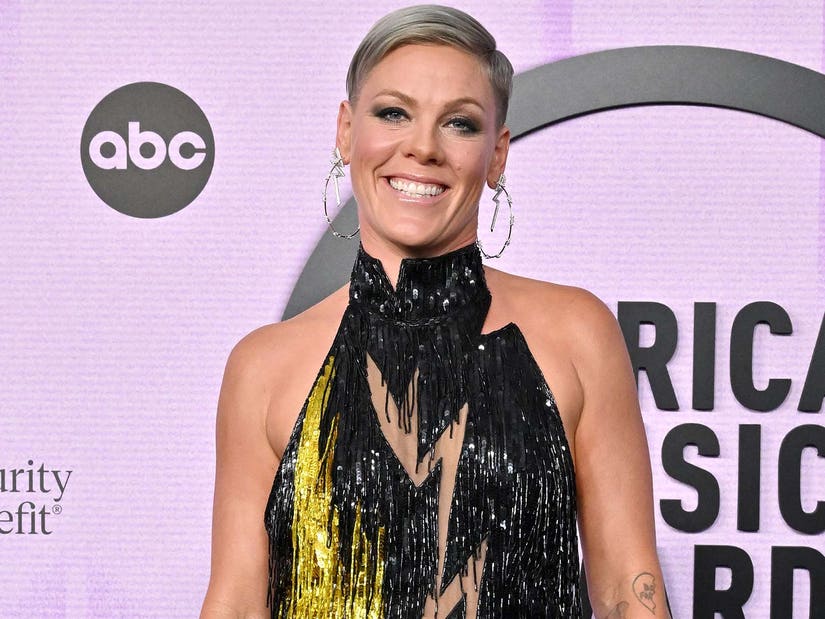 Getty
"Now I'm the bionic woman," Pink said. "I've lost those 36 pounds, and I am stronger than I've ever been"
Pink is getting real about gaining weight during the COVID-19 pandemic and how she whipped herself back into shape.
The 43-year-old "So What" singer revealed she was not immune to the bread making craze during the pandemic which led to her eventual weight gain in an interview with Variety.
"Having breaks is good for my voice. Not so good for the body," Pink explained. "Especially during COVID — I gained 36 lbs. All I did was make sourdough and then eat the sourdough. And then I had not just the hip surgery but double disc replacement in my neck."
Now that she's gearing up for her upcoming world tour for her new album "Trustfall," the "Perfect" singer says she's bounced back despite her various setbacks and is looking forward to meeting fans on the road.
"Now I'm the bionic woman," Pink continued. "I've lost those 36 pounds, and I am stronger than I've ever been in my life. And I'm ready to go, and I'm ready to get the hell out of here. I've been home way too long."
The Grammy Award winner is married to off-road truck racer and former pro motocross competitor Carey Hart and thus is no stranger to injury. When Pink underwent surgery for her hip and her double disc replacement for her neck back in November 2021, the couple had no shortage of the best doctors and care.
She shared to Instagram at the time, "Because I'm married to an athlete who has hundreds of surgeries, I get to meet some of the world's greatest doctors. I am never not completely grateful. It was a brutal first week full of tears and pain med depression, ulcers from meds and constant fevers, but my @hartluck brought me through. (No one recovers from surgery like he does, he's not real.)"
The "Who Knew" artist gushed about the attention and support she received from her partner during her time of need.
"He brought me coffee in the shower, lugged around my 100 pound CPM contraptions every where I went, dried my tears, cooked me oatmeal, kept track of my meds, got me my phone charger, plugged in my compression machines, took my temp, made the bed, and talked me off the ledge," Pink noted. "Already figured out some tricks on these crutches I'm on for six weeks … yada yada yada…."
"Trustfall" is scheduled to drop on Friday, Feb. 17.