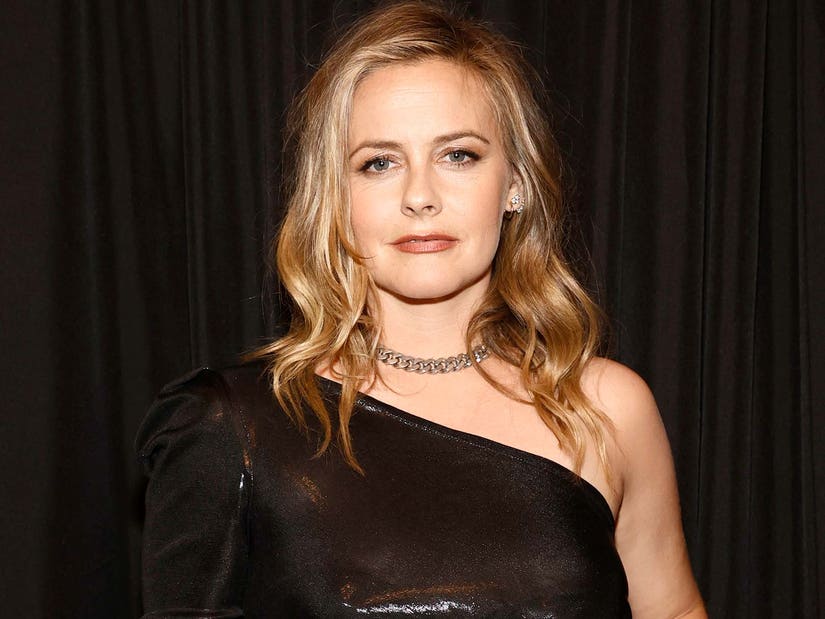 Getty
The '90s star said the character of Cher Horowitz "really shifted" her career and life trajectory
Alicia Silverstone felt ill prepared to deal with the stardom that came with her breakout movie "Clueless" back in 1995.
In an interview with The Hollywood Reporter, the 46-year-old actress reflected on her experience with fame and how she had to quickly adjust to life in the limelight.
"When Clueless came out, it really shifted," she admitted. "I had been the girl from Crush, then I was the Aerosmith chick, and then, after that, I was Cher."
Silverstone continued: "It was very complicated and I don't think I knew how to manage it: I didn't have the foundation, the good tools to deal with it, I wasn't prepared for it in any way, shape or form. I really had no idea what was happening, and it didn't feel comfortable."
Though she may have struggled to get a footing on fame when she was younger, the "Senior Year" star shared she's "doing life right" and using her celebrity for good.
"It isn't easy being an activist, a mother and an actress all at the same time. But I'm doing my best," Alicia confessed. "I continue to do speaking engagements about health and our earth, all of that is really meaningful to me. The most important thing to me is being fully present with my son. As for acting, I'll keep finding a way to dabble, to stay in there."
Silverstone has revisited her iconic role as Cher Horowitz from the beloved '90s romcom in fun ways in the past.
She most recently reprised her character in a Super Bowl ad for Rakuten earlier this month. The actress reunited with her co-star Stacey Dash and dressed in her character's signature yellow-and-black checkered blazer and skirt combo to recreate a moment from the iconic film.
Back in June 2021, the "Batman and Robin" star made her TikTok debut by recreating a classic scene. In the clip, which featured her then-10-year-old son Bear, Silverstone donned a version of Cher's yellow plaid blazer, and performed a hilarious take on the scene of Cher describing what high school boys are like before she is rudely confronted by one herself.
The video features Silverstone pushing her son out of the way as she exclaimed, "Ugh, as if!" to No Doubt's "Just a Girl."
The following month, Silverstone celebrated the 26-year anniversary of the film's release by recreating another memorable "Clueless" moment in a TikTok video. Again recruiting her son, "The Crush" star reenacted the famous scene in which Cher's dad questions her attire -- the white, spaghetti-strap slip dress a la Calvin Klein.