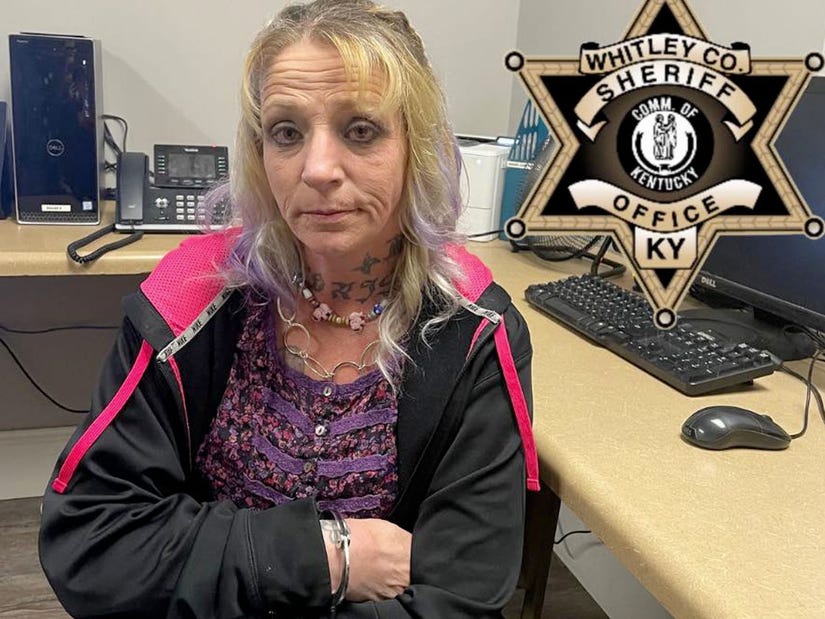 Whitley County Sheriff Department
Tina Hicks had two outstanding warrants on charges of possession of meth and drug paraphernalia.
A child in Kentucky has been hailed by authorities for helping police track down a fugitive from the law.
Over the weekend, the Whitley County Sheriff's Department issued a press release about 45-year-old Tina Hicks of Williamsburg, KY -- and the unlikely person who helped them make an arrest.
According to cops, deputies from local and state police were attempting to serve Hicks with multiple outstanding warrants, but said "no adult family member was willing to report whether or not the fugitive was inside the house."
A juvenile at the address, however, came through.
"A very brave and honest toddler stood up, put his hands on his hips, and stated 'it is good to be honest ... we shouldn't lie, she is inside the room next to the bathroom!'" said authorities, who then found Hicks "hiding" just where the child described. "Deputy Patrick commended the toddler for his integrity and service to the community," added police.
Hicks was then served with two arrest warrants for possession of meth and drug paraphernalia, as well as four other unspecified outstanding district court warrants.
After their initial post drew some concerns about the child in question, the Sheriff's department added a clarification to their post.
"The child involved was visiting family. He was healthy, intelligent, and in no way appeared to be abused," they wrote. "He was just at the wrong place wrong time. If deputies thought he was a potential victim of repercussions, it would have been dealt with."