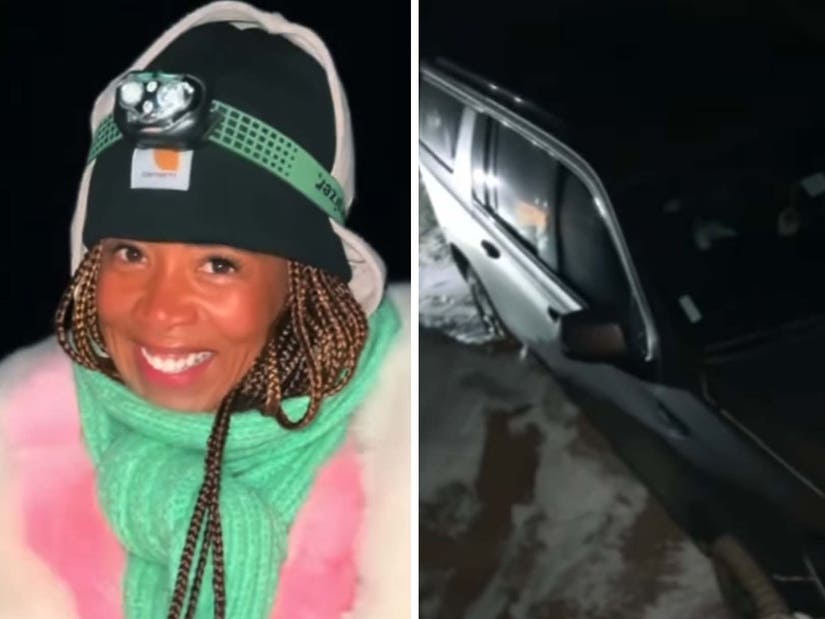 Instagram
The Grammy nominated artist said she was staying positive as a tow truck worked to recover her truck after an accident on her way to Big Bear in California.
Kelis is detailing how her trip up to the mountains took a turn over the weekend.
In a video posted to Instagram on Sunday, the "Milkshake" singer revealed she "almost fell off a cliff" while taking her kids to check out the snow on the way to Big Bear Lake in California.
After intense rainfall in California last week, the National Weather Service issued a blizzard warning in the area. According to the Big Bear Mountain Resort website, it's seen over six feet of snow in the last six days.
Kelis explained in the video that she and her kids had been "outside for a while" waiting for the tow truck to pull their vehicle out of a ditch.
Waiting for your permission to load the Instagram Media.
"We've been outside for a while, but we had all this snowboarding gear. So God is good. And I figured if you're going to be in the situation, you should at least look your best. So I'm wearing layers to keep warm," she joked.
Though her kids Knight, 13, Galilee, 2 and Shepherd, 7 weren't featured in the video, the 43-year-old "Bossy" artist shared they were making the best of their unfortunate situation.
"I've got my light on, thank God, because it's pitch black out here," she said before sharing details about her outfit. "Silver boots, little reflective action. You know, things could be worse. This is ridiculous. Rescue fashion! This is rescue fashion. See? Always be prepared."
Kelis captioned her video, "My plan was to take the kids to the snow , but we almost fell off a cliff ! So make the best of what ya got, n always be prepared lol #bigbear #blizzard #snowstorm #rescue #fashion #grateful."
In a news alert shared by the San Bernardino County Sheriff's Department on Monday, Big Bear Lake "received several feet of snow over the last few days, impacting the day-to-day operations throughout the mountain communities."
Officials asked both residents and non-residents to avoid the area and stay off the roads in order to allow road crews, first responders, and resupply efforts priority access to the limited number of cleared roads.