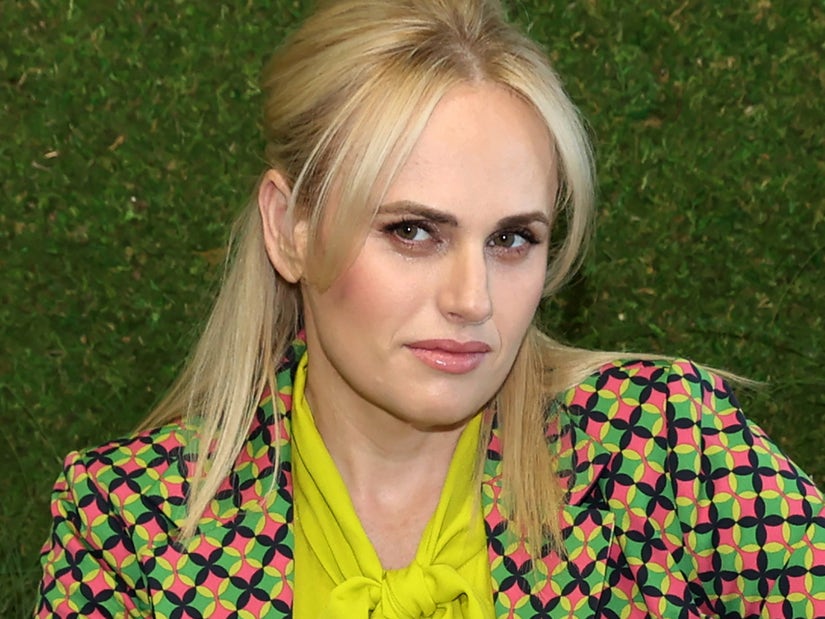 Getty
"Pitch Perfect" star Rebel Wilson got engaged to Ramona Agruma in Disneyland just last month.
Rebei Wilson loves Disneyland so much she goes there all the time, and even included it as part of her recent engagement to fiancée Ramona Agruma. But, she also managed to get herself banned.
The "Pitch Perfect" star dished on the dastardly deed that got her denounced during a recent "Daily Show" visit. She told guest host Hasan Minhaj that she was punished for taking a picture in the wrong place.
"I did get banned from Disneyland for 30 days because I took a photo inside a secret bathroom, which is illegal, at Disneyland," she shared. But it wasn't the most egregious of punishments for the Disneyland superfan.
"They called me up and said, 'Rebel what 30 days do you not want to come to Disneyland because you're away filming a movie or something?'" she shared. "And I said, 'Aw, June would be fine.'"
"That's how I know you're a celebrity," Minhaj laughed at learning the theme park was willing to work around WIlson's schedule so as to not inconvenience her.
"Disneyland has like Met Gala rules, where they're like 'no photos here,' but then you break it and they're like 'look, we have to punish you, but looking at your Google calendar, what month works for you?'" Minhaj joked.
Wilson did make it clear, though, that she doesn't consider herself "obsessed" with the park. "It's just, I go there every weekend and like every important holiday and every important life event."
Is it time to start planning a Disneyland wedding? Of course, it can't be a June wedding -- assuming she was referring to this upcoming June. Wilson did not specify when she took the offending photo or served (or will serve) her 30 day ban.
On a recent appearance on "The Drew Barrymore Show," Wilson said she actually called up Disney CEO Bob Iger for permission to propose at the park. "He's the big, big boss and I thought, 'Well, if he says yes, then it was meant to be, and I was meant to propose that day at Disneyland,'" she shared.
Waiting for your permission to load the Instagram Media.
That's because it was more than just Wilson getting down on one knee. "I had to get special permission to get a special area roped off and get the topiary trees in and, you know, I had a violinist playing like Disney classics, and it was very, really romantic," she said.
Agruma, of course, said yes to the proposal. It was -- perhaps ironically -- this past June that the couple first went public with their relationship. "I thought I was searching for a Disney Prince," Wilson captioned her Instagram post. "But maybe what I really needed all this time was a Disney Princess."
The couple has since welcomed a new baby via surrogate, three-month-old daughter, Royce.
Waiting for your permission to load the Instagram Media.