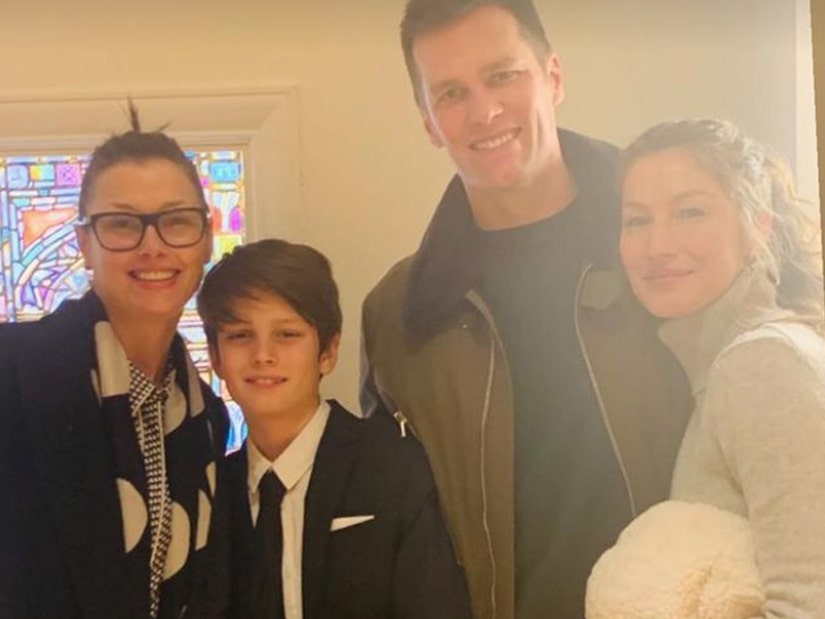 Instagram
Bundchen reveals where the two stand today and opens up about her "bonus child," Jack.
In a new profile with Vanity Fair, Gisele admitted that navigating Moynahan's pregnancy with son Jack was "a challenging situation for all of us" -- exclaiming "No!" when asked if the two women always had a great relationship.
She said the pair didn't meet for more than a year after Jack's birth, before they all met up and hugged it out. "Love conquers all," Bundchen explained. "My life became so much richer because I got to learn so much from that. Nothing is worth fighting [over]."
Jack was born in 2007, with Gisele referring to the boy -- now 15 -- as her "bonus child." She and Brady also share son Ben, 13, and daughter Vivian, 10.
"Jack came into our lives and I felt so blessed and it kind of awakened in me this desire of being a mom," added Gisele, looking back at his birth. "I've always dreamed of being a mom, but I think that happened a little faster than I thought, because now I have this beautiful little angel that I get to care for and love."
She added that, with Brady's ex, her main goal was to be as "helpful" and "make it the easiest" she possibly could. "I put myself in her shoes and I was like, 'How can I support her?' Because in the end of the day, we are team players in 'How are we going to do this so [Jack] can have the best life?'" she added.
When speaking about coparenting with Brady now that the two are divorced, she added that she has "a great relationship" with Moynahan now -- before adding, "Everything in life comes with work."
"You have to go through the roller coaster," she concluded. "You have moments where you get to the sticky points and you've gotta overcome it."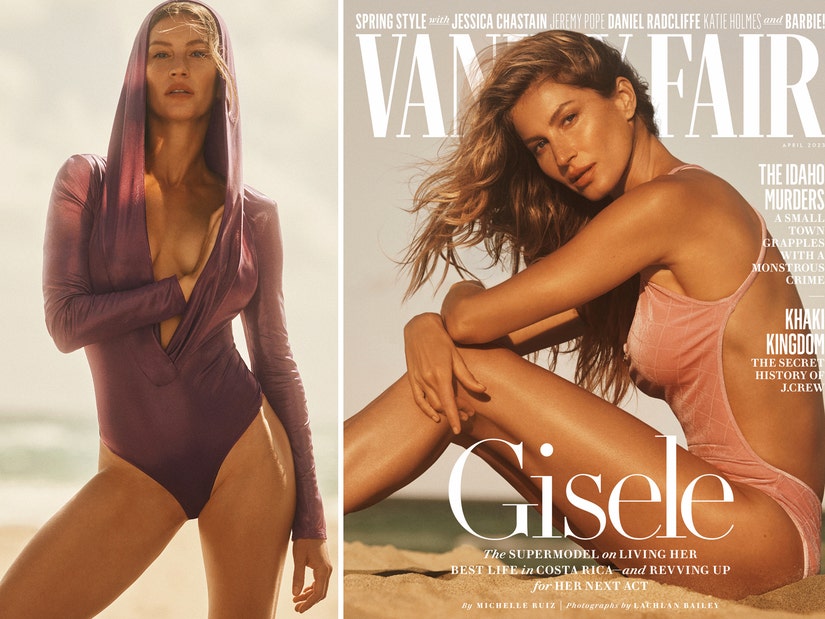 Lachlan Bailey/Vanity Fair
Gisele previously opened up about learning Brady's ex was pregnant in her 2018 book "Lessons: My Path to a Meaningful Life."
"Two months into our relationship, Tom told me his ex-girlfriend was pregnant. The very next day, the news was everywhere, and I felt my world had been turned upside down," Gisele said at the time.
While the public scandal over Bridget's pregnancy "wasn't an easy time" for Gisele, she did say the ordeal actually helped her relationship with Tom. She said Jack also helped her "heart expand" in a way she didn't know was possible.