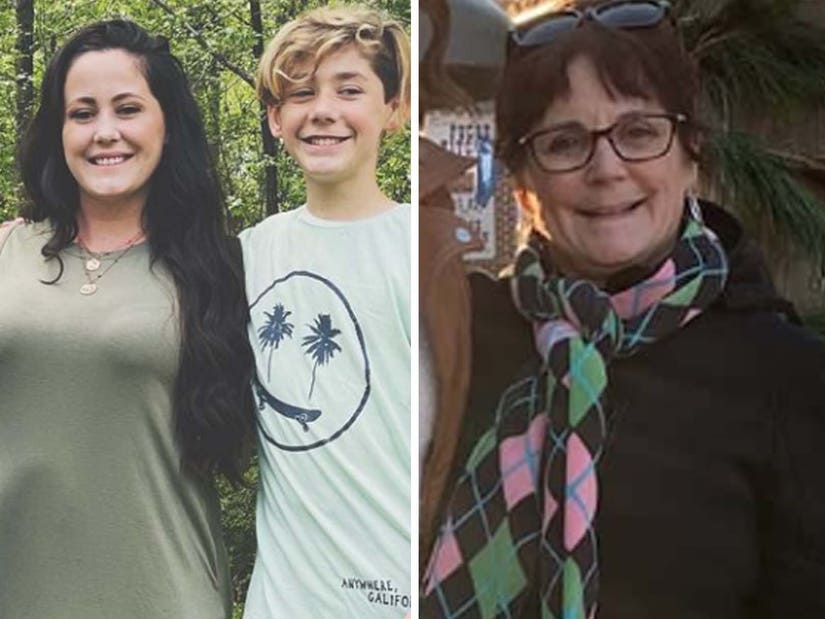 Instagram
"I'm glad we can compromise instead of throwing each other's names under the bus through court trials," Jenelle explained
Jenelle Evans says her son Jace is embracing life in the country.
The 31-year-old former "Teen Mom" star opened up about how her family has been adjusting since Evans received full custody of her eldest Jace, 13, from her mother Barbara.
Evans told E! News that her relationship with her teenager "is closer than ever and doing much better."
"I feel like being with his family makes him much happier. Our family wasn't complete without him," she said, before revealing she believes the transition came at the perfect time as he "needed a change."
Waiting for your permission to load the Instagram Media.
"We also didn't like the crowds he was hanging out with, so now he's in the country," Evans continued. "He loves riding his dirt bike and working on it recently. He wants to sign up for dirt bike races in the future."
Her mother was in charge of Jace's care for more than a decade until Jenelle took steps to regain custody of her son two years ago. The mother-daughter duo eventually settled matters outside of court.
"I fought for a while and was waiting for my day in court to talk, but I'm glad we can compromise instead of throwing each other's names under the bus through court trials," Jenelle explained. "Court trials are very scary and I don't suggest it. Definitely try co-parenting and mediation before fighting in court."
In addition to repairing her relationship with Jace, the reality star revealed that she was working on reconciling with her mother.
"My relationship with my mother has got a little better, but truthfully she is still a little controlling," she said. "I think it's going to take time for her to get used to this change."
Jenelle also shares Kaiser, 8, with her ex Nathan Griffith and Ensley, 6, with her husband David Eason.
The television personality said that Jace's relationship with Eason has already made strides in only a short period of time.
"David teaches him how to hunt, fish, fix dirt bikes or giving Jace dating advice," she continued. "Jace needed a father figure and I can tell how happy Jace is having one around."