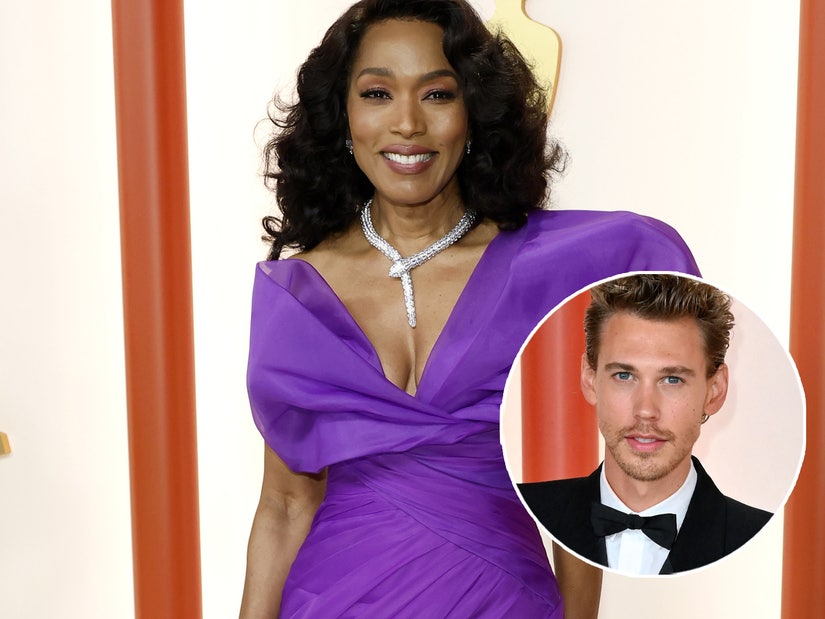 Getty
"Although his name wasn't called, Austin is no less a winner," Bassett wrote of Butler as part of the Time 100 Most Influential People of 2023 collection.
In a piece as part of the Time 100 Most Influential People of the year collection, the actress honored fellow 2023 Oscar nominee Austin Butler by writing a heartfelt tribute to the actor. Bassett, 64, praised Butler's talent and performance in "Elvis," and recalled the night of the Academy Awards in March, where both she and Butler, 31, unfortunately lost.
"On the evening of the Oscars, with Austin seated next to me, I understood intimately what he felt when it was time to learn if he would climb those stairs to the stage," Bassett wrote. "So, I took his hand and held it softly as the winner was announced."
"Although his name wasn't called, Austin is no less a winner," she added. "The time had come for Austin to say goodbye to 'Elvis' as he began to embrace an infinite universe of possibilities as an actor. I can't wait to see what he brings us next."
The moment the two stars held hands didn't go unnoticed by viewers at the time, with the sweet gesture going viral on social media.
At the 2023 Oscars, Bassett was nominated for Best Supporting Actress for playing Queen Ramonda in "Black Panther: Wakanda Forever," alongside Hong Chau ("The Whale"), Kerry Condon ("The Banshees of Inisherin"), Stephanie Hsu ("Everything Everywhere All at Once") and Jamie Lee Curtis ("Everything Everywhere All at Once"), who won the award.
Waiting for your permission to load the Instagram Media.
Bassett losing to Curtis was considered by many to be a shocking snub. Upset fans got Bassett's name trending on Twitter for not becoming the first Marvel performer to win an Oscar. Social media users also took note of the "9-1-1" star's reaction to her loss as Bassett appeared to be displeased and visibly disappointed that she didn't win.
As for Butler, he lost the Best Actor Oscar to Brendan Fraser, who won for "The Whale." Butler received a nomination for his critically-acclaimed performance in "Elvis." Others who were in the category included Colin Farrell ("The Banshees of Inisherin"), Paul Mescal ("Aftersun") and Bill Nighy ("Living").
Despite Butler and Bassett's Oscars losses, they both won 2023 Golden Globes. In the latter's tribute to Butler, the "Black Panther" actress opened up about sparking up a friendship with Butler during awards season.
"The first time I met Austin Butler, we were both starting to find our grooves in what promised to be a busy awards season," Bassett wrote. "We connected in a fleeting moment, one of many when we would share a hug and warm words. Despite all that swirled around him, Austin opened his heart to new friends. I was fortunate to be one of them."
She went on to share that she "watched watched 'Elvis' with a deep appreciation for all the work I knew Austin put into his performance."
"A lot goes into an actor's finding their way into an icon, not pretending to be them but offering a perspective on the artist as we perform slices of their story," Bassett added. "You walk away from that set forever changed. Your hope is that when people see the film, they don't see you -- they see an artist's journey through a different lens. Austin accomplished this with a brilliantly nuanced performance."
Meanwhile, Bassett was also named one of Time's Most Influential People of 2023, with Tina Turner penning a tribute to the actress.
Some of the other actors included on the list are Michael B. Jordan, Drew Barrymore, Pedro Pascal, Ryan Reynolds, Jennifer Coolidge, Ke Huy Quan and more.
Check out the full list, here.