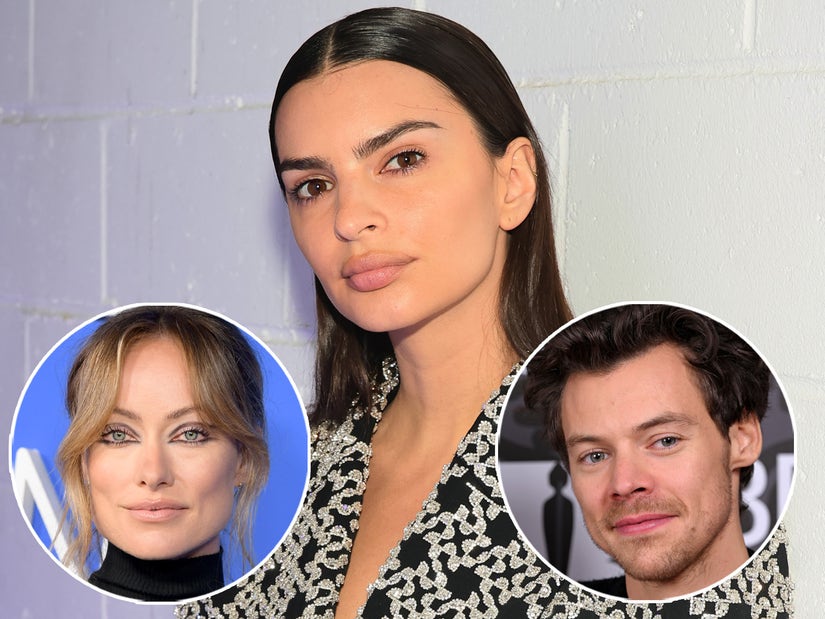 Getty
"It's very bizarre to have certain experiences and then have the whole world know about them and comment on them," the model told Spanish Vogue.
In late March, the 31-year-old model was seen kissing Styles, 29, while out of Tokyo, as shown in a video posted by the Daily Mail.
In an interview with Spanish Vogue, Ratajkowski shared that she did not anticipate that the clip of her and Styles making out would be leaked online.
"I didn't expect this to happen," she said, per a translation, "but I think, in general, there's a reason certain celebrities live in LA, hire security, don't go to public restaurants, etc."
"These approaches occur over and over again. I did a TikTok talking about it when the Adam Levine case came to light," she told Spanish Vogue. "All my algorithm[s] on this social network showed content focused on slut-shaming a 23-year-old girl."
"I was frustrated with the way in which an attack narrative was being established on this girl, instead of asking what happens to the person who is in a relationship and as such has contracted obligations," she continued, before then bringing up Wilde specifically, "In the case you ask[ed] me about, it's more of the same. I feel bad for Olivia, because she has had to suffer this situation on several occasions.
Waiting for your permission to load the Instagram Media.
The "My Body" author seemingly denied she had any sort of confrontation with Wilde, who split from Styles in November after almost two years of dating.
"That's how it is," Ratajkowski said. "Just an unfortunate issue."
Meanwhile, the actress opened up about dating in the spotlight, which she has spoken about in the past.
"It's very bizarre to have certain experiences and then have the whole world know about them and comment on them," she told the magazine.
Ratajkowski continued, "I'm just a person who's gone from a three-year relationship to a four-year relationship, so this is the first time in a long time that I've been in a dating stage."
"The interest there is in that particular area is very strange. Not that I'm surprised, but it's a tiny slice of my life," she said. "Most of my life is focused on my son and my work. But I guess these issues don't inspire the same flashy headlines. The invasion of private aspects is very hard for me."
The "Gone Girl" star dated musician Jeff Magid from 2014 to 2017, and married film producer Sebastian Bear-McClard in 2018. The two separated in July 2022, before Ratajkowski filed for divorce in September. The former couple shares 2-year-old son Sylvester Apollo Bear.
Earlier this year, Ratajkowski had a very public dalliance with comedian Eric André.
As for her rumored romance with Styles, Ratajkowski previously alluded that she and the Grammy winner had been dating for longer than their apparently "accidental" makeout session.
While appearing on the "Going Mental with Eileen Kelly" podcast in early March, which was released just a couple of weeks before the kissing video went public, Ratajkowski said, "I just started dating someone that I think I like, so that is different. I was like, 'He's kind of great.'"
"But if you had been talking to me four weeks ago, absolutely," she added. "I would be seeing someone and then suddenly the way he would walk would be like, ugh.'"