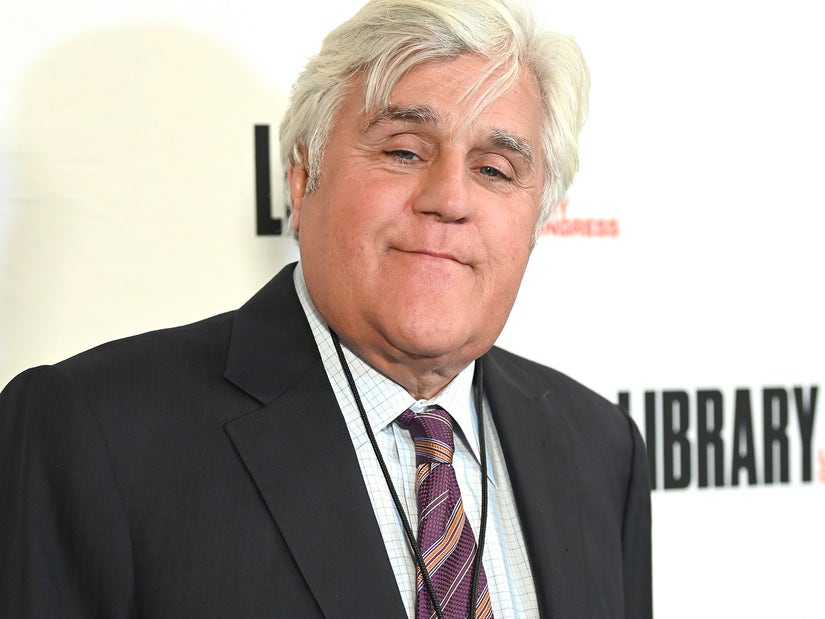 Getty
Former "Tonight Show" host Jay Leno famously brought donuts to the picket lines during the last Writers Guild of America strike back in 2007 while he was still on late-night -- on Tuesday, he showed up again with fresh boxes.
15 years later, now without his own show, the comedian was at it again, showing up once more on the picket line with boxes of donuts for the striking union members.
The gesture was captured by several picketers and onlookers via their social media, who praised Leno for supporting their efforts again. The former late-night host heard shouts of "thank you" up and down the line as he handed out boxes from Randy's.
Leno was a fixture on television for many years, most recently appearing on CNBC's "Jay Leno's Garage" for seven seasons. Most recently, he made headlines for suffering serious burns to his face, hands and chest in a gasoline fire in his garage. Leno is famous for his love for and knowledge of cars.
This is the first writers strike in 15 years, with the last one coming as the advent of the internet impacted traditional models of television distribution. Now, pay as it relates to streaming is one of the guild's sticking points.
The 2007-08 strike lasted 100 days from November to February, shortening the seasons of many shows in unsatisfactory fashion and leading to a massive growth in reality television programming. This time, coming closer to the end of the traditional television season, the impact on the current season won't be as dramatic, but could lead to delays next season.
Also, as this strike was anticipated as a real possibility, many productions moved aggressively to finish the writing portion of their process. Still, there will definitely be an impact to shows earlier in their production cycle on current seasons, and a devastating impact on more topical shows, including Leno's old stomping grounds.
Already, this weekend's big return for Pete Davidson as host of "Saturday Night Live" has been canceled, as has every late-night show save for Fox News' "Gutfeld!" According to Deadline, it's because he and his trim writing team are not members of the WGA.
On the daytime side, the strike had no impact on "The View," "Live with Kelly and Mark," and "Tamron Hall," with the mostly unscripted gabbers continuing as scheduled as the strike kicked off on Tuesday morning.
Not so "The Talk," which has has enough WGA writers on its staff, it went dark. New episodes currently airing had been previously recorded -- they are expected to last until next week. The same can be said for "The Kelly Clarkson Show," which pre-records its episodes as well. "The Drew Barrymore Show" has wrapped production for the season already.