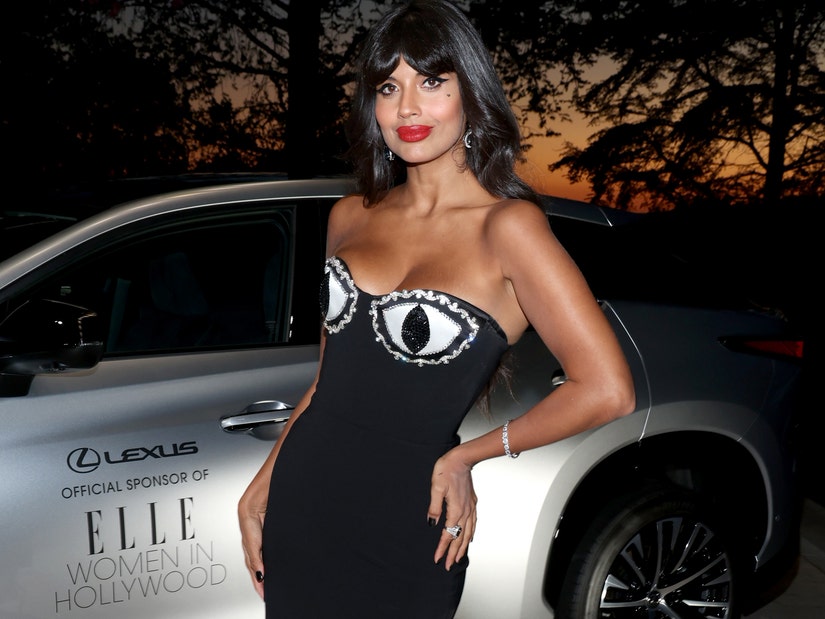 Getty
"Everyone just decided all of a sudden we can separate the art from the artist when convenient," she wrote, doubling down on her criticism of this year's Met Gala theme.
It was already pretty clear the "She-Hulk" star disapproved of the theme -- which celebrated the late Karl Lagerfeld -- as she has been very critical of him in the past and slammed the annual event's decision to honor him this year when the theme was first announced.
After a parade of stars still showed up at Monday's event, she doubled down on her stance with a lengthy statement calling out those who hit the red carpet, as well as the press covering it and "spectators" fawning over the many looks as photos dropped. Lagerfeld -- who died in 2019 at 85 -- was met with criticism over several of his controversial comments and beliefs, including those regarding the #MeToo movement, sexual assault, migrants and LGBTQ rights. He also was accused of Islamaphobia, and most notably, fatphobia.
"Last night Hollywood and fashion said the quiet part out loud when a lot of famous feminists chose to celebrate at the highest level, a man who was so publicly cruel to women, to fat people, to immigrants, and to sexual assault survivors," Jamil wrote. "And all the women's publications, and spectators online, chose to gleefully ignore it."
"Suddenly your appetite to find someone's tweets from when they were 12 has gone," she continued. "Nobody has perfect morals, least of all me, but Jesus Christ we had a year to course correct here, and not award the highest honor possible to a known bigot ... and everyone just decided all of a sudden we can separate the art from the artist when *convenient*."
Her message concluded: "It's one rule for us and another rule for everybody else. Last night we relinquished our right to be taken at all seriously about anything important."
In her caption, she further expanded on her decision to speak out -- saying her post wasn't really about "cancel culture" or Lagerfeld himself, but was instead meant to point out how "selective cancel culture is within liberal politics, in the most blatant way so far."
"It's about showing why people don't trust liberals. Because of slippery tactics and double standards like this," she continued. "And it's not just Hollywood here, the general public online participated and were entirely complicit in the erasure of the truth last night. They replaced their pitchforks with spoons last night, to lap that shit right up."
She ended her post with a warning: "If we carry on like this, don't be shocked when we lose the next election."
The topic came up on "The View" Tuesday as well, with Sara Haines saying she didn't feel the theme was "lifting him up and honoring" the man himself since he's dead. "It's honoring the art," she added, "It doesn't excuse it, it doesn't make it less awful, but I think humans are multifaceted and very layered."
Alyssa Farah Griffin added that "every major fashion house has some kind of problematic past," but she remains focused on "what advancements they've made now to try and right those wrongs."
Whoopi Goldberg said she loves a lot of Lagerfeld's work and while she can also "hate what he stood for," she also believed he "tried to make changes" later in life. "But I don't know, I didn't spend time with him, I was a little too chubby for him," she joked.
Vogue's Anna Wintour, meanwhile, has not spoken about the controversy.