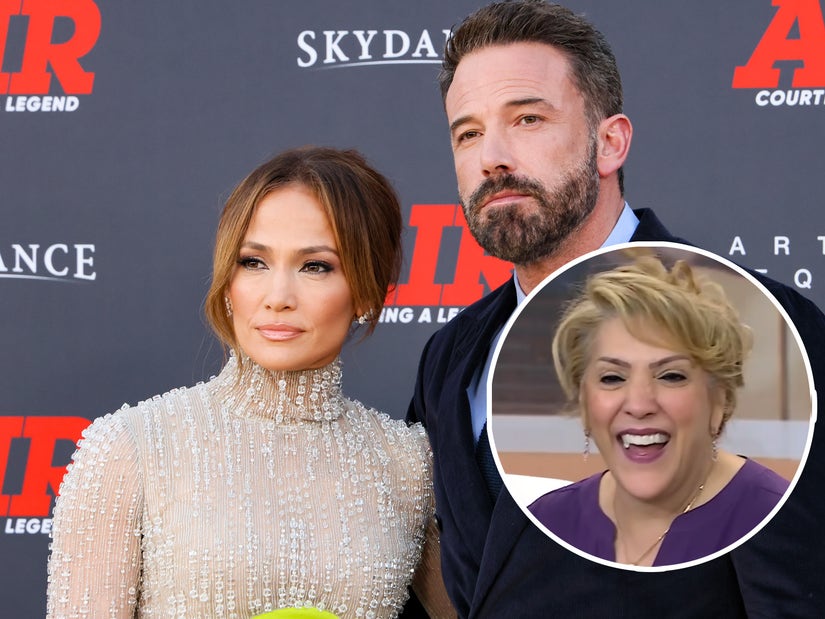 Getty/Youtube
Elsewhere in her appearance, the singer revealed that her upcoming album, "This Is Me … Now," will tell the story of their years-long romance.
Jennifer Lopez's mom, Guadalupe Rodriguez, held out hope for a Bennifer reunion for two decades!
The 78-year-old Puerto Rican native accompanied her daughter during her appearance on the "TODAY" show where she revealed she had been gunning for the singer's reunion with her husband Ben Affleck for 20 years.
"I knew that you would always get back together because I prayed for 20 years," the matriarch gushed to which Lopez simply nodded.
As if she's heard the spiel before, the "Marry Me" actress replied, "OK."
"Jennifer said, 'Let's keep going,'" host Hoda Kotb laughed.
Back in 2022, Lopez and Affleck got married nearly 20 years after their first engagement in 2003. The couple called off their nuptials when they split in 2004 and went on to start families with different people. Ben moved on with Jennifer Garner and welcomed Violet, 17, Seraphina, 14, and Samuel, 11 while Lopez married Marc Anthony and had twins Max and Emme, 15.
When they separated from their respective relationships, the couple eventually reunited in 2021.
Elsewhere in her appearance, the "On The Floor" singer revealed that her upcoming album, "This Is Me … Now," will tell the story of their long standing love story from "moment in time when (they) first got together."
"I went on an incredible journey through my life for the past 20 years, and I think I've grown a lot," she explained. "The album is really about capturing those moments in time. Falling in love and having that moment, then 20 years later trying to capture what this moment was, which was a very different thing."
Lopez continued: "I think when you have life experience behind you, you realize what's really important. I love what I do. I have always said that, but since I had kids, that changed for me. Now, having a family in this way and being married, you start rejiggering everything. What is really important? How much do I want to work? You start realizing what [you] want to do with [your] life."