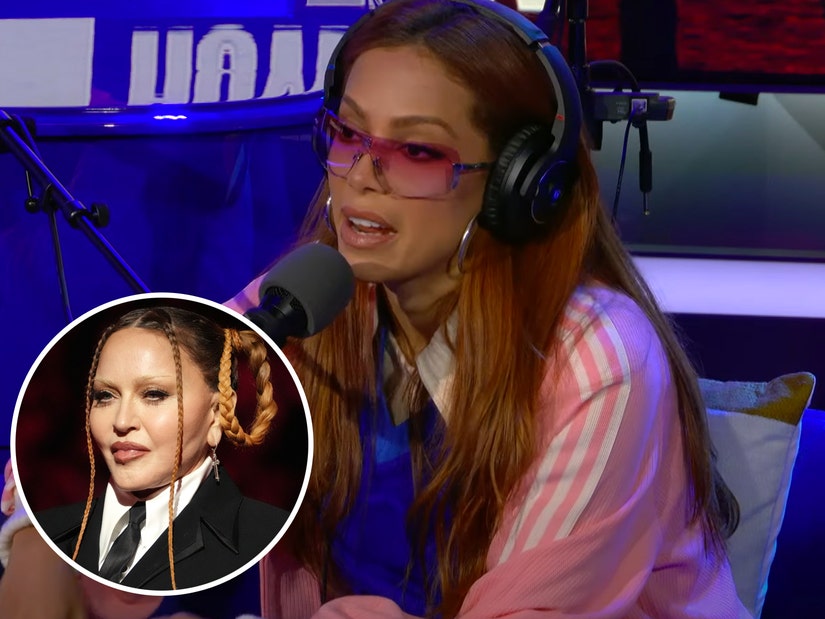 SiriusXM/Getty
"My stomach was just going crazy," the Brazilian singer shared on "The Howard Stern Show."
While appearing on Wednesday's episode of SiriusXM's "The Howard Stern Show," the Brazilian singer recalled meeting up with the Queen of Pop to collaborate on their 2019 song, "Faz Gosoto," revealing that she was so nervous that she got diarrhea.
"I got there a little earlier than her. Thank god, 'cause then I had time to take a s---. Crazy. I was feeling bad, like, you know when you're too nervous and [your stomach gurgles]?" Anitta told Stern. "My stomach was just going crazy."
"She would know this probably now, but at the time, she didn't, which was great," she added.
The "Envolver" singer -- who is a polyglot -- also shared that Madonna wanted her to "teach her Portuguese," which is Anitta's native language.
"I was like, 'I'm teaching you something?'" she recalled with enthusiasm.
Meanwhile, Anitta -- who is bisexual -- also opened up about her love life and her sexuality.
When asked if she thinks she could ever "fall in love" with a woman," the 30-year-old replied, "I don't think I could fall in love with a woman ... but I wouldn't say never."
Stern brought up how Anitta previously had a "three-month rule," in which her relationships would only "last" three months as she would break up with her partner.
"What do guys do wrong?" he asked, to which Anitta replied, "I don't know. What turns me off is, things are very easy when you get to this point of being an artist. It's too easy for people to get interested in us and the things that we have."
"People just don't look at you, and just look at the things that you have, and things that you are and [have] accomplished," she continued. "It kind of sucks."
"Now I'm being more selective," Anitta said, later adding, "I don't like wasting my time ... I'd rather be alone and spend quality time with myself."