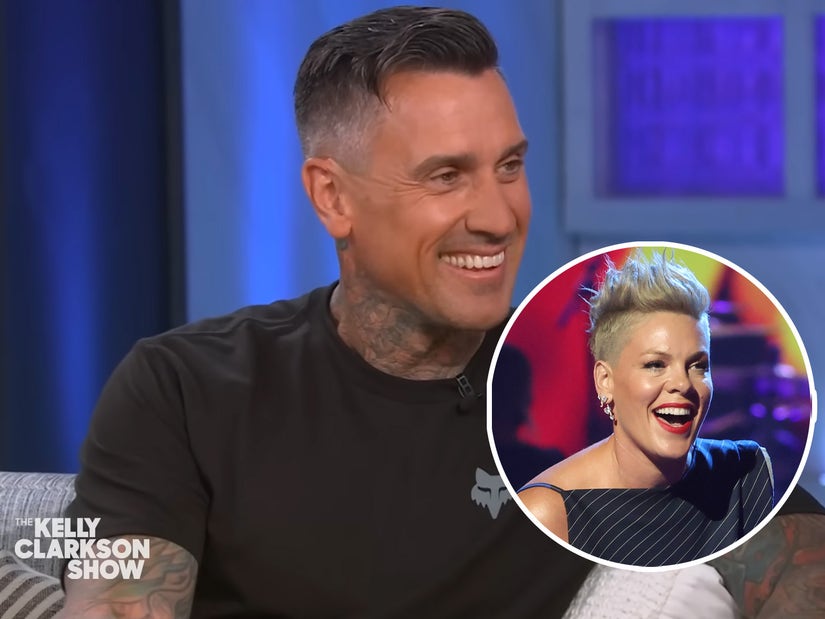 Youtube/Getty
"We've been together 21 years," the former motocross competitor shrugged.
Carey Hart knows his marriage to Pink is fair game when it comes to her songwriting.
During an appearance on "The Kelly Clarkson Show," the 47-year-old professional racer responded to his wife's recent comments about her new album "Trustfall."
"There's one on the new album that was a hard day. I played it for him because that's fair," Pink, explained in her own appearance on the daytime television show. "He should know what's being said about him in the world. And he just started giggling, and he was like, 'Well, you're welcome.'"
Hart agreed that his wife's decision to write about their relationship was fair.
"We've been together 21 years," he shrugged. "I have very thick skin. Very little affects me. I don't know what day she's talking about specifically, but it's probably just the temperature."
Carey and Pink tied the knot in 2006 and have since welcomed their children Willow, 11, and Jameson, 6.
In June 2020, the "Trustfall" artist admitted that she and her husband "would not be together" if not for couples therapy.
While discussing her mental health with her therapist on Instagram live, she shared that their counseling sessions have allowed them to effectively communicate their issues though they may "speak two different languages" at times.
"You need someone to hear both of you and then translate it for you, and without Vanessa translating for me for the last 18 years, I mean we would not be together," Pink continued. "We just wouldn't because we are not taught as kids how to have relationships, how to get along with people. I mean, what's happening in our country right now is a perfect example of that. We don't know how to love each other, we don't know how to get along, we don't know how to communicate."