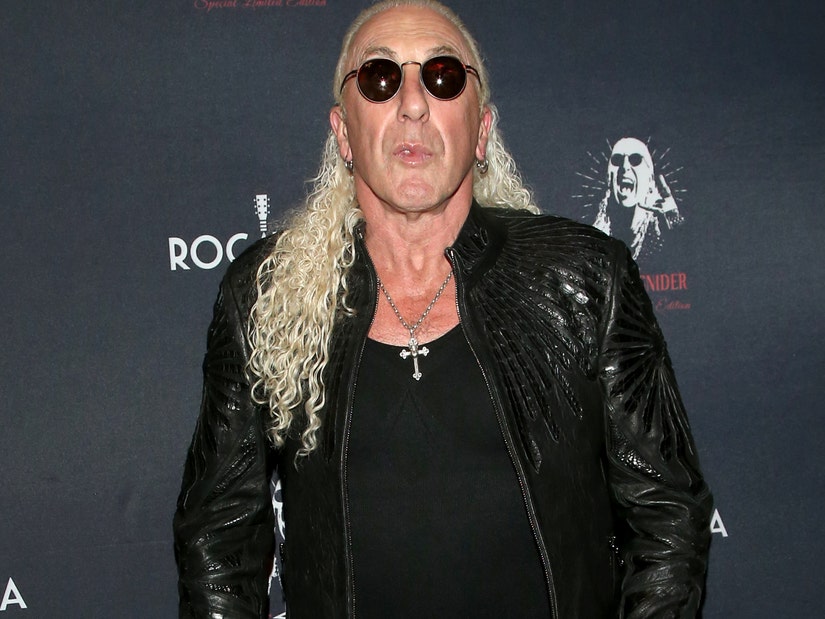 Getty
"We were heartbroken and angry," wrote SF Pride's executive director. "The message perpetuated by that tweet casts doubt on young trans people's ability to self-identify their gender."
Twisted Sister band member Dee Snider will no longer be performing at San Francisco's Pride Parade and Celebration next month after he voiced support for a "transphobic statement" made by KISS singer Paul Stanley.
Earlier this week, Suzanne Ford, executive director of SF Pride, shared a press release announcing that the event had "agreed to part ways" with Snider, 68, following his support of Stanley.
Ford began the statement by sharing that the Twister Sister song, "We're Not Gonna Take It," was going to be announced as the "unofficially rallying cry" of the 2023 Pride celebration, and Snider was going to perform the classic hit.
Ford noted that Snider "has always been a vocal supporter of LGBTQ+ rights," that was until the SF Pride organization learned of the rocker's recent tweet in which he "expressed support for Kiss's Paul Stanley's transphobic statement."
On Sunday, Stanley, 71, posted a lengthy statement on Twitter in which he criticized adults who educate children about gender identity and sexuality as well as those who support gender-affirming care for trans youth.
He wrote in part, "With many children who have no real sense of sexuality or sexual experiences caught up in the 'fun' of using pronouns and saying what they identify as, some adults mistakenly confuse teaching acceptance with normalizing and encouraging a situation that has been a struggle for those truly affected and have turned it into a sad and dangerous fad."
The following day, Snider retweeted Stanley's controversial statement, and noted that he agreed with latter.
"You know what? There was a time where I 'felt pretty' too," Snider wrote. "Glad my parents didn't jump to any rash conclusions! Well said, @PaulStanleyLive."
In SF Pride's press release, which was shared on Tuesday, Ford reacted to Snider showing support for Stanley's remarks.
"We were heartbroken and angry," she wrote. "The message perpetuated by that tweet casts doubt on young trans people's ability to self-identify their gender."
"Transgender people, particularly transgender women and children of color, are disproportionately affected by hate and violence," Ford continued. "And with transphobia proliferating and becoming more and more enshrined in law throughout the country -- we have to stand up for the most impacted among us.
"We have mutually agreed to part ways, but appreciate Dee seeing this as a teachable moment and a reminder that even allies need to be educated to ensure that they are not casually promoting transphobia," she added, before concluding her statement, "To all our allies -- we want to call you in -- not call you out."
It appears that Snider hasn't responded to being dropped from SF Pride. However, he has been responding to people on Twitter who were seemingly angry over his tweet.