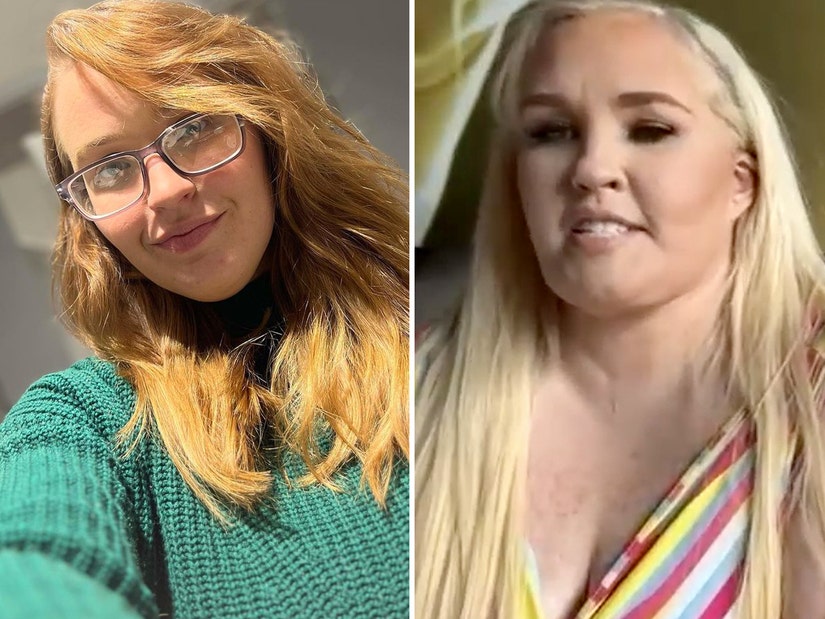 Instagram/TooFab
"She's just really sleepy, her appetite is kinda going, she has her bad days and her good days," June says of her daughter's cancer battle.
Mama June Shannon is opening up about how both she and her daughter Anna "Chickadee" Cardwell have been faring amid the latter's ongoing battle with stage 4 cancer.
Cardwell, a 28-year-old mother to two young daughters, was diagnosed with adrenal carcinoma in January 2023, after a series of tests found cancer in her liver, kidney and lung. Since the diagnosis, June -- who has had a sometimes-rocky relationship with her children -- has reportedly "stepped up" to support Anna throughout chemotherapy.
"She is doing pretty good," June told TooFab ahead of the "Mama June: Family Crisis" premiere. "She had two rounds of chemo, she has her third round next week. Then we get to talk to the doctor and see if the chemo actually is working."
"If it is, then we figure out what the plan is from here on out," she added, "if it's not, we have to go back to the drawing board and see what the next step is." Shannon also said Anna has been "really sleepy" and her "appetite is kinda going" amid her chemo treatment, adding that her daughter "has her bad days and her good days."
"I tell people, if I can't sometimes process it as her mom -- some days I'm having emotional days, some days it's good days, some days it's bad days, some days I just have to put on that smile -- it's probably 10 times worse for her because she's having to deal with it," June continued. "The thoughts in her head are probably racing."
Shannon said TikTok has been a good "escape" for her daughter, pointing to Anna's live videos on the social media platform.
"She gets on TikTok and shares that life with the world and I love that. She gets on there and escapes for a couple hours," she added. "She's lost all of her hair and she's came to peace with that, now she'll take off her wig and show everybody her bald-ass head. She makes jokes about that on TikTok and stuff when she's live."
June went on to thank all the fans for their messages of support -- adding that while there are too many to respond to individually, they "very much appreciate" all the love that's been shown since Anna's diagnosis.
The new season of "Mama June: Family Crisis" premieres Friday, May 5 at 9 PM ET/PT on WE tv.