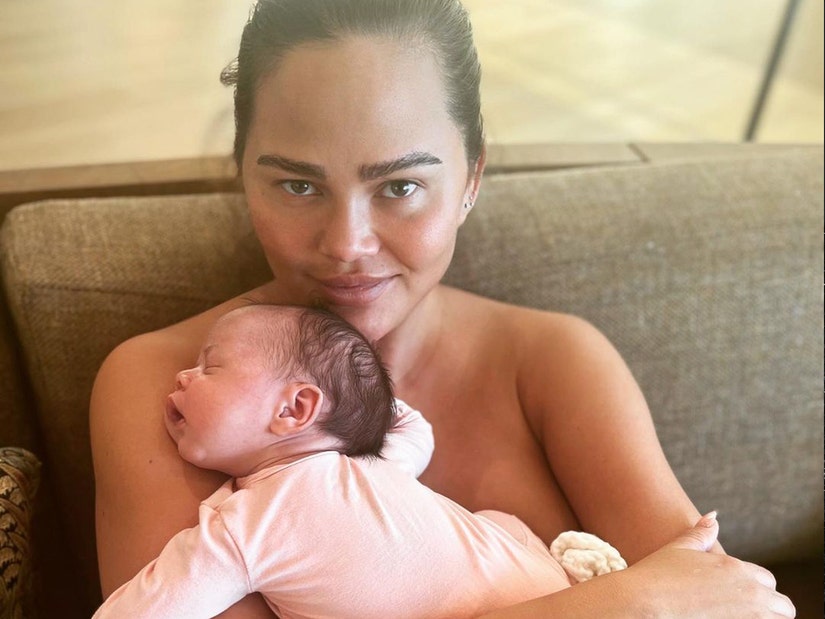 Instagram
The mom of three shared the photo after she was accused of being "born male," using a device "called a moonbump" to only pretend she had been pregnant
Chrissy Teigen is making it clear she carried her four-month-old daughter Esti Maxine.
In response to a bizarre claim made by someone online that she was "born male," used a device "called a moonbump" and only pretended she was pregnant while actually paying for a surrogate Chrissy posted a photo from her C-section.
Taking to her Instagram Stories, the mother of three first shared a screenshot of the wild comment before then posting the delivery picture.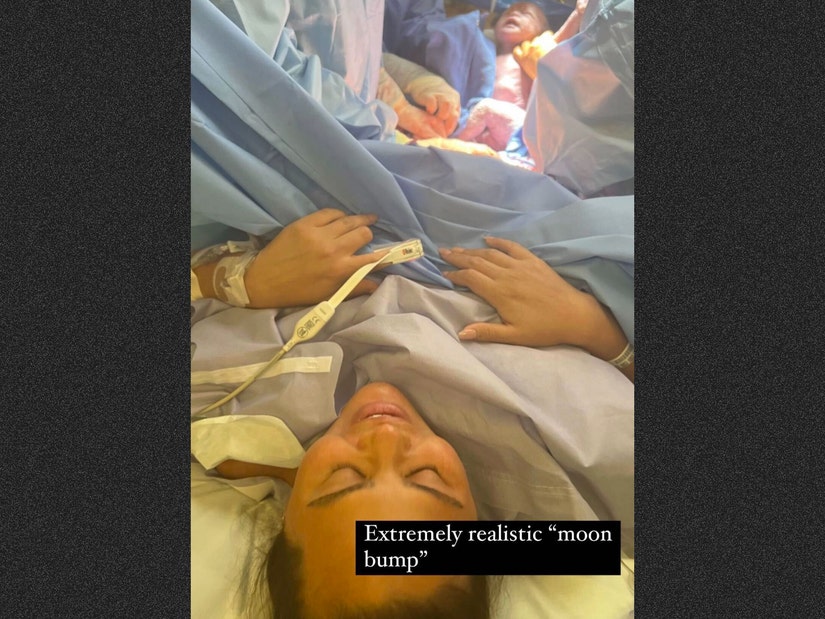 Instagram
She captioned the image of Esti's birth: "Extremely realistic 'moon bump'".
Teigen's previous deliveries -- daughter Luna, 7, and son Miles, 4 -- were all vaginal births; she shares all three children with husband John Legend.
She previously told People, "I like that I've seen both experiences."
"The incision is a lot and you never know how your stomach's going to come together," the former Sports Illustrated swimsuit model said. "I think your organs are on the table for a second, but that to me is so cool. I was taking pictures above the seat. I have the craziest pictures of the cord and everything."