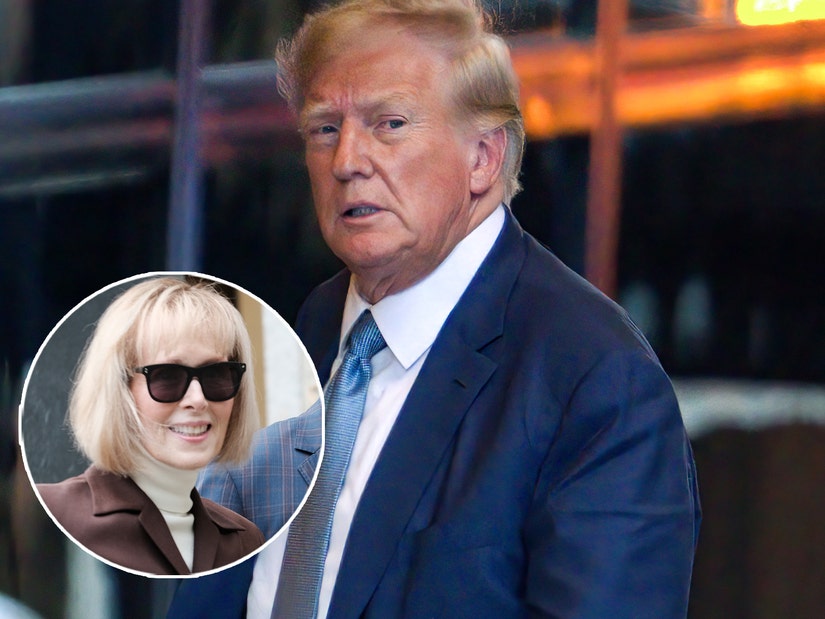 Getty
Trump, however, was not found liable for rape
Former President Donald Trump has been found liable for the sexual abuse of writer E. Jean Carroll from an incident in the 1990s.
A federal jury in New York awarded Carroll $5 million in compensatory and punitive damages for the sexual abuse allegation and for defaming her last year when he claimed she had fabricated her account.
The jury, however, did not find Trump liable for rape, which Carroll had accused him of.
The jury was composed of six men and three women.
Carroll released a statement following her win.
"I filed this lawsuit against Donald Trump to clear my name and to get my life back," she said. "Today, the world finally knows the truth. This victory is not just for me but for every woman who has suffered because she was not believed."
Carroll claimed the businessman assaulted her in the dressing room of a department store in the mid 1990s -- no criminal charges were ever brought against Trump and the statute of limitations had long since passed.
However, a new law in New York state allowed Carroll, 79, to bring a civil suit against the controversial figure in late 2022.
Carroll went on to accuse Trump, 76, of defaming her when he denied her allegations, branding them "a complete con job" and dismissively said she was not his "type."
Trump did not take the stand during the trial and so far has been leading the early polls for the 2024 Republican presidential nomination.
Following the news of Tuesday's jury verdict, Hollywood and beyond took to social media to weigh in and share their thoughts.
See how celebrities are reacting in the tweets, below:
It's entirely possible that trumps own unbelievable ,unforced cretinism to try to justify his stars get to rape historical philosophy
Is what did him in

— John Cusack (@johncusack) May 9, 2023 @johncusack
And when I say mrs carol is a brave soul - I think immediately of those who do not come forward - and honor them- for choosing to take care of themselves and NOT re -live the trauma -

— John Cusack (@johncusack) May 9, 2023 @johncusack
Fact. A man Indicted for campaign finance crime of paying hush money to a porn star and found guilty of Sexual Abuse is poised to be the Republican nominee for President.

— Rob Reiner (@robreiner) May 9, 2023 @robreiner
idgaf about your political stance, your views, your upbringing, etc. how anyone could possibly justify supporting donald trump anymore is just delusional

— Claudia Conway (@claudiamconwayy) May 9, 2023 @claudiamconwayy
RUN MAGA… RUN !!! 🏃‍♂️

Run to pay Trump's $5,000,000 in damages to E. Jean Carroll for sexual assault and defamation.

Stormy Daniels indictment. ✅
E. Jean Carroll. ✅

Up next:
Incitement of an insurrection.
Georgia Election Fraud.
Stolen Top Secret documents.
Tax Evasion.… pic.twitter.com/2L09HPZbIR

— Billy Baldwin (@BillyBaldwin) May 9, 2023 @BillyBaldwin
Let's recap, shall we?

Trump, the standard bearer of the GOP&2024 front runner has incited a deadly insurrection, been impeached twice, facing several legal cases from stealing classified documents to engaging in fake electors scheme…is now GUILTY of sexual assault & defamation

— Tara Setmayer 🌻 (@TaraSetmayer) May 9, 2023 @TaraSetmayer