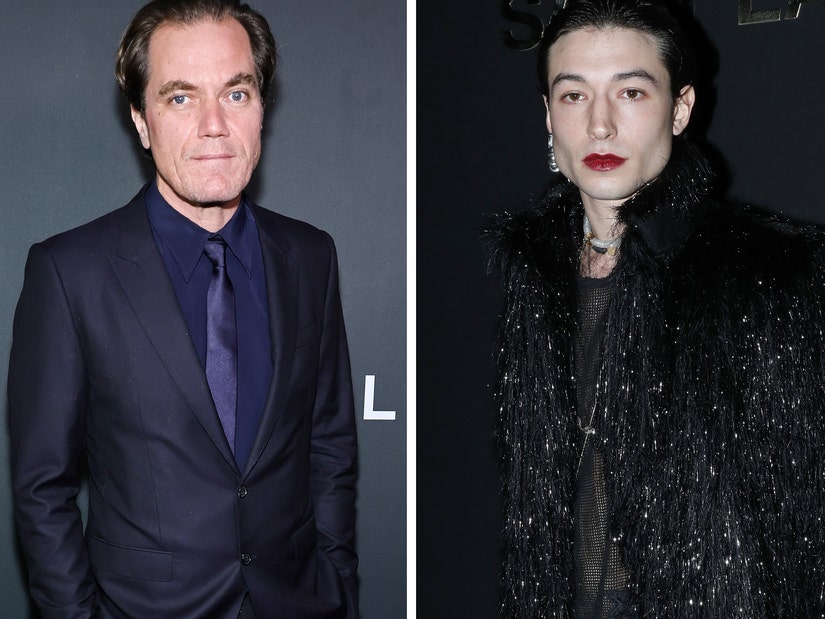 Getty
"It's difficult to talk about, but I always give people a lot of slack in this business," Shannon -- who reprises his DCEU role as General Zod in the upcoming film -- told Vanity Fair.
In a recent interview with Vanity Fair, the actor shared his thoughts regarding Miller's off-screen behavior from last year, in which Miller -- who uses they/them pronouns -- found themselves embattled in a series of legal incidents and controversies.
In "The Flash," which hits theaters next month, Shannon reprises his "Man of Steel" role as General Zod opposite Miller's Barry Allen/The Flash.
"I thought Ezra was lovely -- very kind to me when I was there," Shannon, 48, said of shooting with Miller. ("The Flash" wrapped filming in fall 2021.)
"It's difficult to talk about, but I always give people a lot of slack in this business, because there's a lot of people in this business that have issues," Shannon continued. "And some people have more privacy than others."
"Any time somebody is out in the spotlight getting picked on, I feel for them," he added. "Even if it's warranted, it's still a horrible situation."
Shannon's comments come after Miller's tumultuous 2022, which saw them arrested multiple times for erratic behavior.
In August 2022, Miller issued an apology, saying, "Having recently gone through a time of intense crisis, I now understand that I am suffering complex mental health issues and have begun ongoing treatment."
"I want to apologize to everyone that I have alarmed and upset with my past behavior," they added. "I am committed to doing the necessary work to get back to a healthy, safe and productive stage in my life."
Miller has since sought treatment, with "The Flash" director, Andy Muschietti, giving fans an update at CinemaCon last month.
According to ComicBook.com, Muschietti said, "Ezra is well now." He went on to add, "We're all hoping that they get better... They're taking the steps to recovery. They're dealing with mental health issues, but they're well. We talked to them not too long ago, and they're very committed to getting better."
Despite the controversy surrounding Miller and "The Flash's" release, the first reactions to the film were mostly positive, with multiple critics calling the film one of the best superhero films of all time.
"The Flash" hits theaters. June 16, 2023