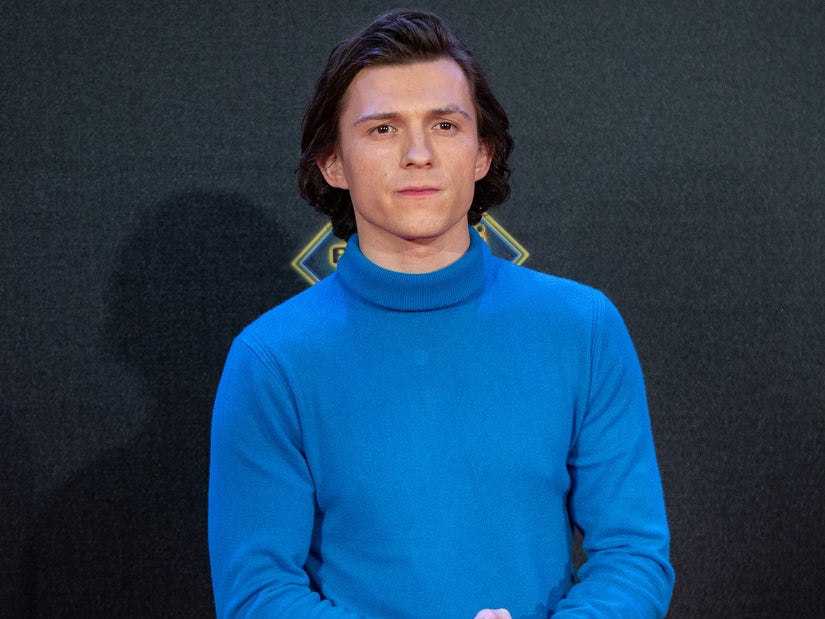 Getty
"I remember having a bit of a meltdown at home and thinking, like, 'I'm going to shave my head. I need to shave my head because I need to get rid of this character,'" the Spider-Man: No Way Home star revealed
Tom Holland has been living sober after inhabiting a character with mental health struggles.
In an interview with Entertainment Weekly, the 26-year-old "Spiderman: No Way Home" star opened up about his sobriety and how preparing for his character in his upcoming Apple TV+ series "The Crowded Room" inspired him to make the decision to abstain.
Holland takes on the role of an antisocial young man named Danny Sullivan who is eventually arrested after a mall shooting. After meeting with several psychiatrists and mental health experts, the actor revealed that the experience prompted him to reexamine himself.
"Learning about mental health and the power of it, and speaking to psychiatrists about [the characters] Danny and Billy's struggles, has been something that has been so informative to my own life," he explained.
Though Holland didn't reveal which substances he's given up, the "Uncharted" star shared that he's become more adept at "recognizing triggers" and stressors like social media that prompt his use.
"I'm no stranger to the physical aspects of the job doing the whole action-movie thing. But the mental aspect, it really beat me up and it took a long time for me to recover afterwards, to sort of get back to reality," he went on to explain.
The actor looked back at one moment after nine months of filming where he felt an unavoidable need to distance himself from the character.
"I was seeing myself in him, but in my personal life," Holland shared. "I remember having a bit of a meltdown at home and thinking, like, 'I'm going to shave my head. I need to shave my head because I need to get rid of this character.' And, obviously, we were mid-shooting, so I decided not to. … It was unlike anything I've ever experienced before."
Tom also revealed that fans will "have more respect and more sympathy for people who are going through mental health issues" when they watch "The Crowded Room."
"I hope that people will feel educated about the powers of mental health, the struggles, [and] our incredible abilities to survive," he continued.
The first three episodes of "The Crowded Room" will air on Apple TV+ on June 9. The remaining seven episodes will air weekly on the streaming platform afterwards.
If you or someone you know is struggling with substance abuse, get help. The Substance Abuse and Mental Health Services Administration (SAMHSA) National Helpline (1-800-662-4357) provides 24/7, free, confidential support for people in distress.
If you or someone you know needs help with mental health text "STRENGTH" to the Crisis Text Line at 741-741 to be connected to a certified crisis counselor.