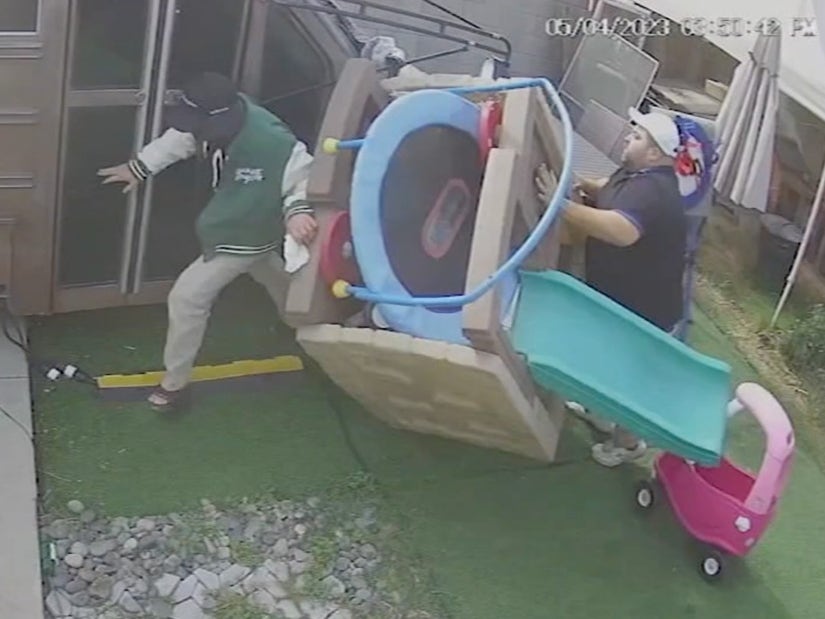 YouTube
The suspect was reportedly seen stealing $25K in podcasting equipment from a bus in the backyard ... before returning to the home to seemingly wipe away fingerprints.
A California man and comedian who converted a bus in his backyard into a podcasting studio was reportedly robbed of $25,000 in equipment -- and can be seen on video fighting off the suspect when he apparently returned to the scene of the crime.
Daniel Lobell, who rents time for studio sessions as well as equipment, confronted a man on his property last Thursday -- throwing his daughter's giant play set at the intruder while chasing him out of his yard.
Lobell also grabbed a chair, but the person had already jumped back over the wall and ran off.
"You don't know if he's got a weapon," Lobell told ABC 7 of his actions. "You don't know what he's going to try and do to you."
According to Lobell, the theft actually happened earlier in the day, as security footage from hours prior showed someone walking out of the bus with a bag full of items. According to the victim, around $25K in equipment was stolen, while the interior of the bus was also damaged.
Video also shows the man, who Lobell confronted, appearing to use a towel to wipe the door of the bus -- with Lobell believing the suspect was cleaning off his fingerprints at the time.
"Aside from making me feel terrified, the thief made me feel violated, as this took place on the premises where I live with my family and little kids. He has taken away my means of livelihood," Lobell said of the incident on a Go Fund Me he set up after the robbery.
"It's a very tough time for my family and I and it would mean a lot to us," he added. "I am losing income every day, and just found out the damage done to the bus is going to cost me thousands to fix, as the wires that are damaged run through the wall and they will need to be replaced too."
He also said some of the money will be used to "get more cameras and build a better security system around our home."
According to ABC, no arrest has yet been made in the case.