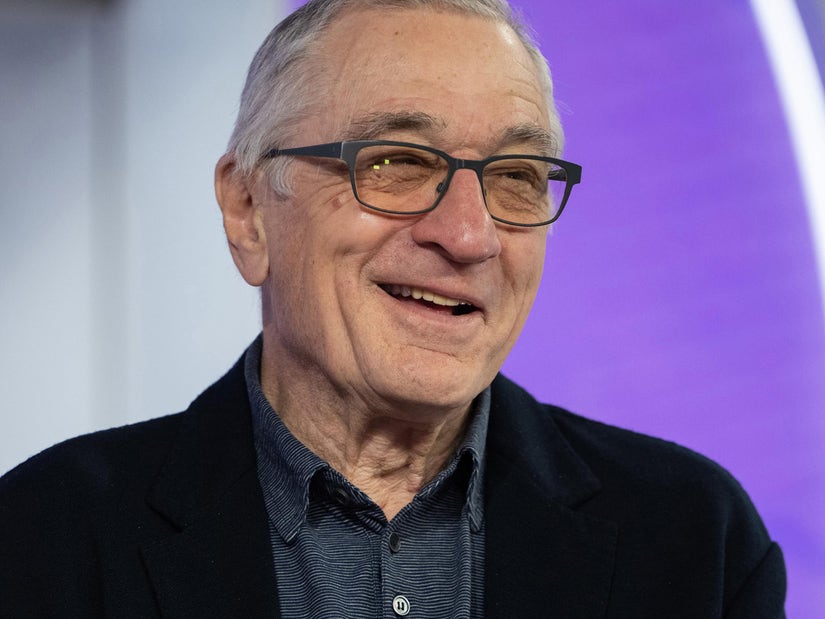 Getty
The adorable baby girl, who De Niro shares with girlfriend Tiffany Chen, was born April 6.
Robert De Niro is "over the moon" about his newborn daughter, the 79-year-old acting legend's seventh child.
After confirming he and girlfriend Tiffany Chen welcomed their first kid together while speaking with ET Canada earlier this week, CBS Mornings' Gayle King wrestled some more intel out of the actor after he failed to mention the baby news when they sat down together for their own interview.
"Don't you think you could have just mentioned that in passing?" she said she asked De Niro over the phone, with the actor responding that he "didn't want to take anything away" from the movie he was promoting at the time. She said she then asked, "Could I please, please, please about what kind of baby is it, what's the baby's name, how did this come about?"
Noting he at first responded with "dead silence," he then said, "Okay" -- and gave the outlet the first photo of the adorable little girl, as well as details about her birth.
Showing the photo on screen, King said the child's name is Gia Virgina Chen-De Niro and weighed in at 8 pounds, 6 ounces after her April 6 birth.
King said De Niro told her the baby was "planned" and both he and Chen "wanted this baby." She added the two were "over the moon" by her arrival -- and said, "she was brought here by love, so he is very psyched and very excited about it."
De Niro now has seven children total, ranging in age from 51-years-old to just 1-month.
The actor shares daughter Drena, 51, and son Raphael, 46, with first wife Diahnne Abbott, twins Julian and Aaron, 27, with ex-girlfriend Toukie Smith and two children -- son Elliot, 24, and daughter Helen, 11 -- with Grace Hightower.