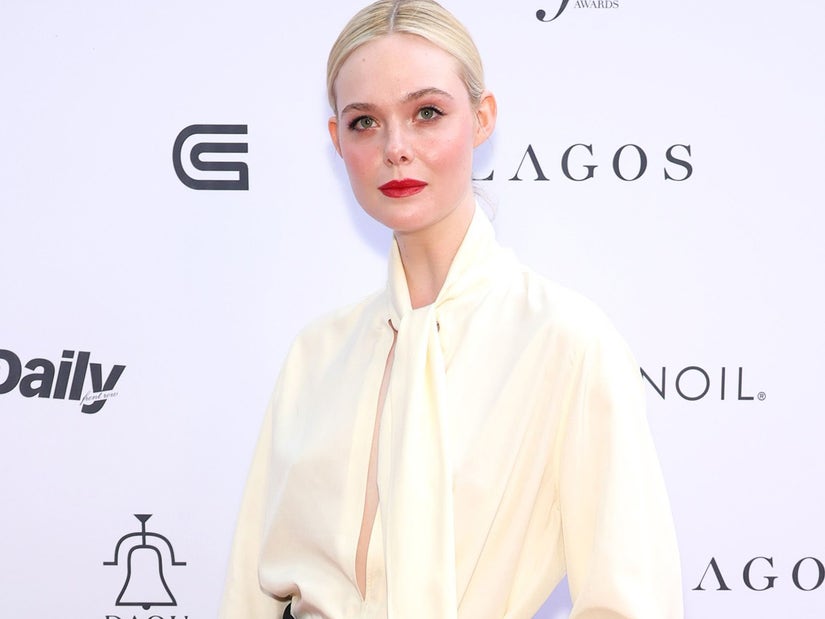 Getty
"The Great" star Elle Fanning reveals that the size of her social media following was the deciding factor in whether or not she got a major franchise role.
Apparently, it's not enough to be the best actor in the room these days. You also have to come with a ready-made social media following. At least, that was Elle Fanning's experience with one major film franchise.
Talking with Josh Horowitz on the latest "Happy Sad Confused" podcast, "The Great" star said that she lost out on a role "for something big," and was given an unexpected reason.
"It might not have just been this reason, but this was all the feedback that I heard," she said, going on to explain it was "because I didn't have enough Instagram followers at the time."
"So, that was a little like, okay?" she continued. "I mean that I firmly don't believe in like ever not getting a part [for that reason]. It was for a bigger thing, a franchise thing."
While she may have missed out on that franchise, the actress says she doesn't feel like she has to be part of some of today's most dominant franchises like the Marvel Cinematic Universe, DC Universe, "Harry Potter," "Fast and Furious," "Star Wars," "Star Trek" or any of them, really.
She was asked if she feels any pressure to dip her toes into them to stay "relevant," considering it's getting harder and harder to get non-franchise properties greenlit at any of the major studios.
"I don't feel that," Fanning said. At the same time, she acknowledged, "It does something for people, you know, but you also don't know if they're gonna work sometimes, which is also scary," she explained.
That's not to say she hasn't been part of some major film projects and properties, like when she took on the role of Aurora for the live-action "Maleficent." Mostly, though, she sticks with more independent film projects.
"If you want to do your indie work, especially in producing, now I realize, well, there are scripts that I want to take a chance on and produce and they're small, but then you know you have to know, maybe it's about the experience," she said.
At the same time, she acknowledges that there can be a tremendous benefit to getting involved with a major franchise that's almost guaranteed to score at the box office. And while she feels no pressure to get involved in one, "I would never say no to those things."
That said, though, she said she would have to "have a meeting and really talk to see what it is." For her, it's about striking a balance between the two types of projects, as the financial security of one can help fuel the other.
"If you want to do your indie work, especially in producing now," she said. "if you have the backing of knowing that you have that thing [a big franchise], it does make you breathe better."
Elle Fanning is currently back as Catherine for Season 3 of Hulu's "The Great," on which she also serves as an executive producer. The 10-episode season just dropped on Hulu, streaming alongside the rest of the series.