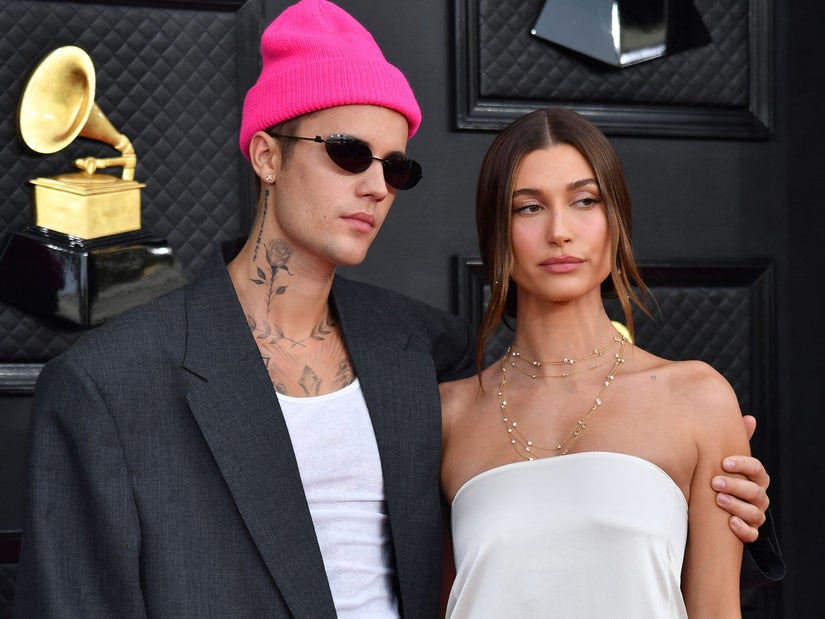 Getty
"I literally cry about this all the time!" Hailey shares about growing her family
In an interview with The Sunday Times, the 26-year-old rhode skin founder revealed she's been weighing the pros and cons to welcoming children in the public eye though she admittedly has baby fever.
"I literally cry about this all the time! I want kids so bad, but I get scared," she explained. "It's enough that people say things about my husband or my friends. I can't imagine having to confront people saying things about a child."
Though she has her anxieties, Bieber (née Baldwin) isn't willing to shut the door on the possibility of growing her family. "We can only do the best we can to raise them, as long as they feel loved and safe," she said.
Hailey and Justin rekindled their relationship in June 2018 after calling it quits on their brief romance three years prior. A month later, the couple announced their engagement. The pair later got married in a courthouse ceremony in September 2018 and had a formal wedding with friends and family the next year.
Back in December 2020, Justin explained that the two were in no rush to expand their family during an appearance on "The Ellen DeGeneres Show."
"Hailey still has some things she wants to accomplish as a woman," the "Peaches" singer confessed. "I think she just is not ready yet, and I think that's OK. … I'm going to have as many as Hailey is willing to push out. I'd love to have myself a little tribe. It's her body and whatever she wants to do."
Last January, Hailey shared the same sentiments and told WSJ Magazine she "definitely" was not putting pressure on herself when it came to pregnancy.
"There's this thing that happens for women when you get married. Everybody always assumes it's: First comes love, then comes marriage, then comes the baby," she said. "Well, what about all the things I want to accomplish in my business?"
The model continued, "I think I had it ingrained in my head that I was going to want to have kids right away and I was going to want to have kids super, super young. Then I turned 25 and I'm like, 'I'm still super, super young!'"