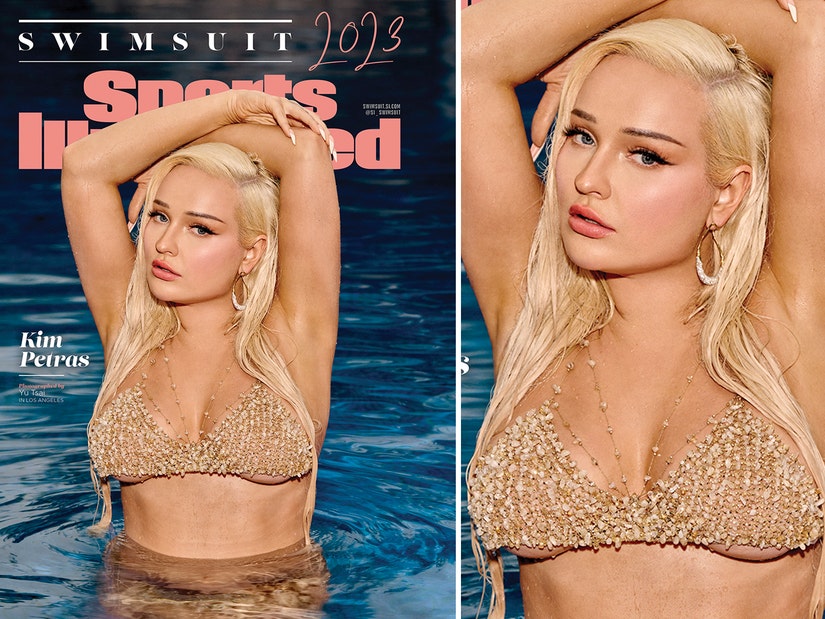 Yu Tsai/SPORTS ILLUSTRATED
The trans singer said she does "feel a pressure" to represent her community -- but adds, "I think what you do is the most important thing, not what your gender is."
The German-born pop star, 30, was one of four cover models picked for the 2023 issue, with magazine editor-in-chief MJ Day calling the transgender artist as "a beacon of inspiration for the LGBTQ+ community" who has "blazed her own path to superstardom."
"I was so excited when I got the call to be in Sports Illustrated. It's very iconic, and a lot of very iconic people have done it before, so, big dream come true for me," Petras told the magazine at the shoot. "I was definitely nervous, I was like, can I pull it off? But now that we're doing it, I feel like we can."
She also quipped, "I hope people take away from this that I look really hot and Sports Illustrated is cool."
On a more serious note, Petras said that she does "feel a pressure sometimes to represent the trans community with everything I do, because I feel very blessed that I am at this point and feel so happy when I hear from trans kids and trans people in general that they're inspired by me."
That being said, she added, "I think what you do is the most important thing, not what your gender is. I always try to remember that, everything I do is not about being transgender. It's a part of me, but there are so many other parts of me. And I think that's really important for me to show to people."
"No matter what your gender or sexuality or any of that stuff is, it's about what you make of life and it's about what's inside of you and all of that," she added, "so I hope that can be inspiring to people."
Following her Grammy win with Sam Smith for "Unholy," Petras' star is bigger than ever -- something she said she wasn't sure would happen.
"Growing up in the suburbs in Cologne, Germany, I wasn't sure if I would ever be the pop star I wanted to be," she explained. "But I definitely wanted to try since I was very young. People definitely didn't think it would happen. Now I got a Nicki Minaj feature, can't tell me s---!"
The issue hits newsstands May 18.