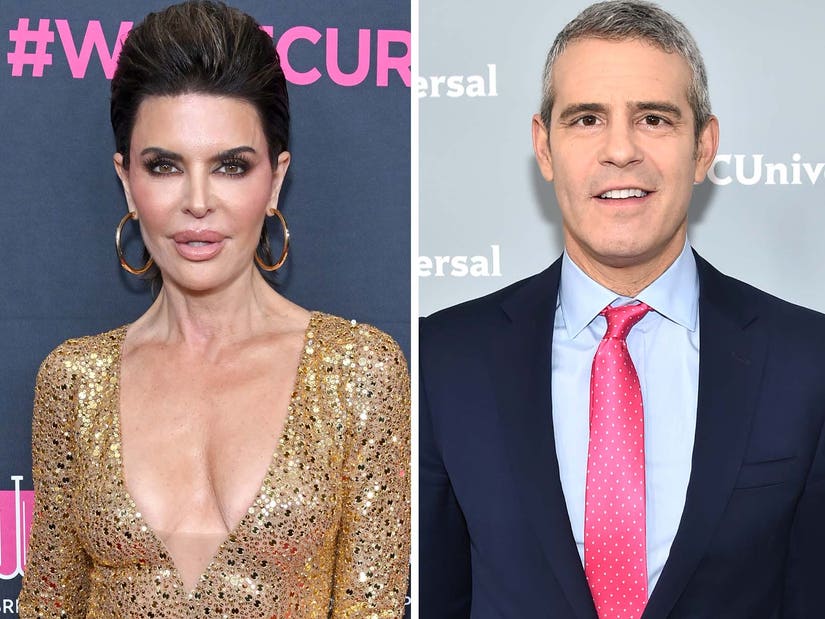 Getty
"There was never any discussion with anyone about that," a rep for Rinna said in response to Cohen's claims
Lisa Rinna has given her take on Andy Cohen's recent claims that she was simply "on pause" from "Real Housewives of Beverly Hills."
In his new book "The Daddy Diaries: The Year I Grew Up," the 54-year-old Bravo mogul opened up about Rinna's departure from the reality show after eight seasons. Cohen explained that the 59-year-old reality star had quit after filming the season 12 reunion episode but allegedly changed her mind.
According to the "Watch What Happens Live" host, he recommended Rinna "go on pause but absolutely come back."
"Feels like she has a toxic relationship with the show at this point," he wrote. "and taking a breath away could do everyone good."
Andy continued in the book's epilogue, "We mutually agreed with Rinna that she should take a break from the show (this is a real pause)".
A rep for Rinna responded to Cohen's claims and explained that the "Days of Our Lives" alum was "more than happy to move on" from the show and "does not regret it."
"There was never any discussion with anyone about that concept," the rep told E!. "Her contract ended, and the parties mutually agreed not to engage on a new one. She felt her time on the show had run its course and she was more than happy to move on. And she still does not regret it."
"That was wild to me because I had understood the narrative as her having been fired," Smith said, "and I was mind-blown when she texted immediately that night after the reunion being like, 'I'm out.' But then, it was like, 'Actually, no I'm not.' And then, it's like, 'Well, now you're on pause.'"
Back in January, Rinna told People that she was stepping away from "The Real Housewives of Beverly Hills'' after eight years of attention-grabbing drama and headlines.
"This is the longest job I have held in my 35 year career and I am grateful to everyone at Bravo and all those involved in the series," she told the outlet at the time. "It has been a fun eight-year run and I am excited for what is to come!"