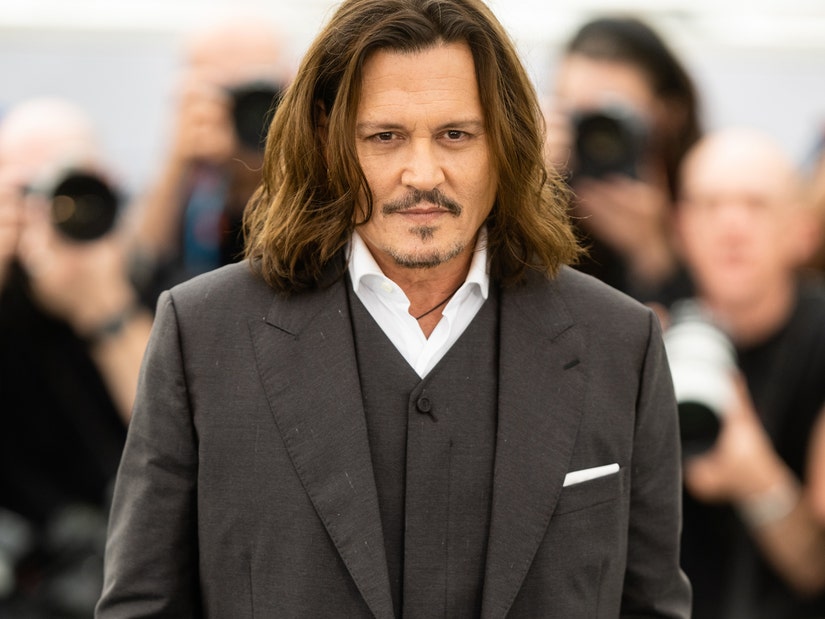 Getty
The festival is one of the first major events he's attended since his defamation trial against ex-wife Amber Heard last year
Johnny Depp was showered in applause at the Cannes Film Festival this week.
Video shared by Variety showed the embattled actor deeply moved as his film received an over five-minute standing ovation. The movie, "Jeanne du Barry", sees him star as former King of France Louis XV.
The festival is one of the first major events he's attended since his defamation trial against ex-wife Amber Heard last year, with his film serving as the opening movie for the week's events.
Earlier this week when asked during the presser whether he still felt "boycotted by Hollywood" after making a similar claim speaking with the Sunday Times in 2021, he said he didn't -- because he doesn't "think about Hollywood" anymore. You can read more of his comments in the link below:
Last June, following six weeks of testimony and wall-to-wall media coverage, a verdict was reached in the actor's defamation trial -- and the jury mostly sided with Depp, ruling that Heard had defamed Depp in a 2018 Washington Post op-ed. They awarded $10 million dollars to Depp in compensatory damages, plus $5 million in punitive damages.
Heard did score a minor victory herself, with the jury deciding statements made by Depp's lawyer Adam Waldman were defamatory -- and awarded her $2 million in compensatory damages.