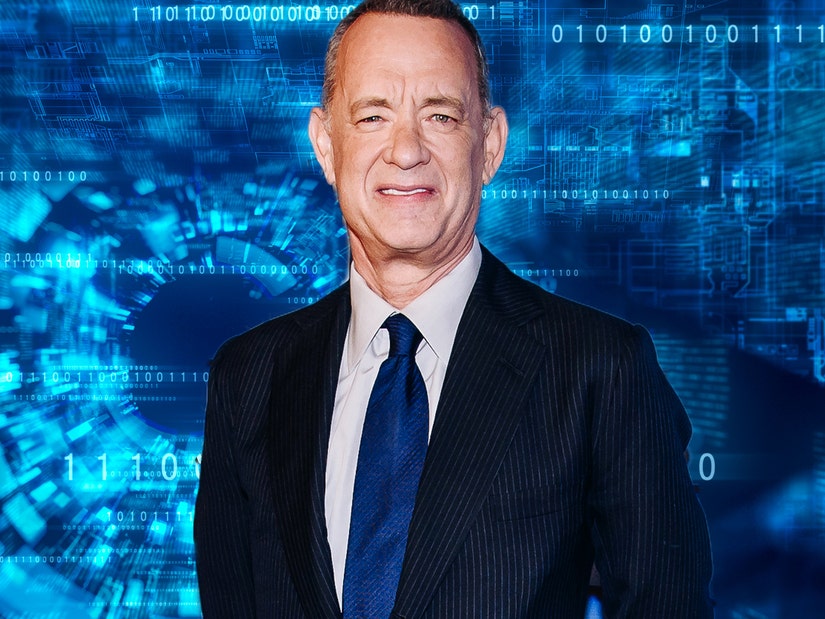 Getty
Things went very meta very quickly
Tom Hanks says he can play himself at any age in a biopic about his life -- with the right technology.
"Because of deepfake technology and AI, I believe I can play myself," the newly minted novelist told MSNBC's Ari Melber on Wednesday.
When asked if it in fact would still be Hanks if deepfake technology was involved, in a rather ontological turn in the questioning, the actor joked: "I don't know, but even if I'm dead and gone, my intellectual property rights will still be in place and I'll still get paid."
original story below: 5/17/2023 8:41am
This sounds like "The Making of Another Major Motion Picture Masterpiece" -- and not the new Tom Hanks novel but a sci-fi film completely generated by artificial intelligence.
The Oscar winner recently appeared on "The Adam Buxton Podcast" where he contemplated an ageless version of himself living on as an eternal movie star until the very end of time.
"If I wanted to, I could get together and pitch a series of seven movies that would star me in them in which I would be 32 years old from now until kingdom come," Hanks hypothesized in the pod episode released over the weekend.
"Anybody can now recreate themselves at any age they are by way of AI or deep fake technology," the "You've Got Mail" star continued. "I could be hit by a bus tomorrow and that's it, but my performances can go on and on and on."
"Outside of the understanding that it's been done by AI or deep fake, there'll be nothing to tell you that it's not me and me alone and it's going to have some degree of lifelike quality."
"Without a doubt people will be able to tell [the difference between real and AI], but the question is, will they care?" the "Sleepless in Seattle" actor mused. "There are some people that won't care, that won't make that delineation."
"This has always been lingering," Hanks noted, before referencing a 2004 animated movie. "The first time we did a movie that had a huge amount of our own data locked in a computer — literally what we looked like — was a movie called 'The Polar Express.'"
"We saw this coming, we saw that there was going to be this ability in order to take zeros and ones inside a computer and turn it into a face and a character. Now, that has only grown a billionfold since then and we see it everywhere," he continued.
"I can tell you that there [are] discussions going on in all of the guilds, all of the agencies, and all of the legal firms in order to come up with the legal ramifications of my face and my voice and everybody else's being our intellectual property."
Mr. Hanks is currently on a promotion tour for his debut novel, "The Making of Another Major Motion Picture Masterpiece," currently available wherever books are sold.