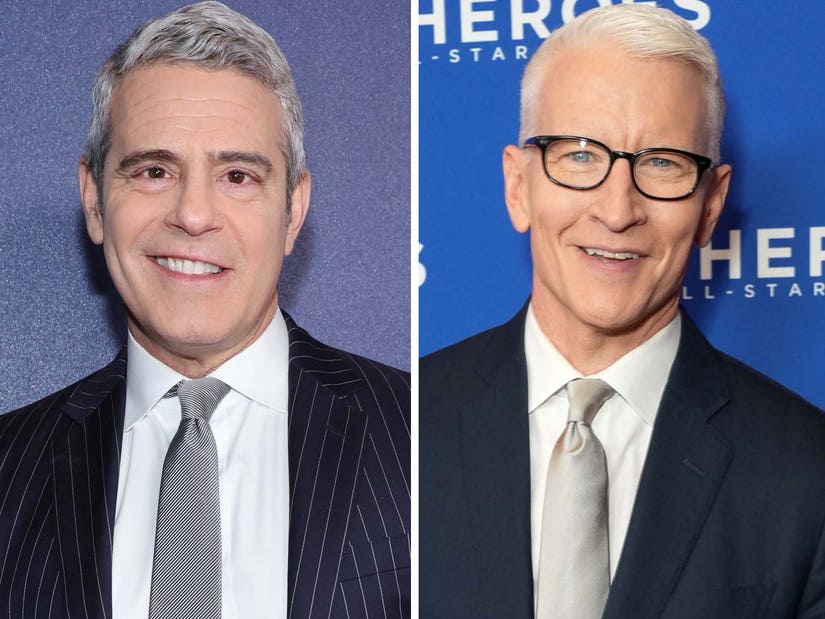 Getty
"We've gotten so much closer over the years, and I just love him to death," the Bravo mogul said of the CNN anchor.
During an appearance on Sherri Shepherd's eponymous talk show, "Sherri," the 52-year-old Bravo mogul revealed he and the CNN anchor would have to enact drastic measures to take their friendship to the next level.
"We could have some good threesomes, me and Anderson," Cohen joked. "That is what it would take because we are truly just friends."
"We've gotten so much closer over the years, and I just love him to death," he continued, before sharing that he loves "being part of a duo" professionally. The two have frequently collaborated on television and have toured the country.
"We just have so much fun. I love him, and I love making him giggle," the "Watch What Happens Live" host noted.
While Cooper may not be romantic material, Cohen revealed that his son Ben has requested he find a partner so he can have two dads in a recent interview with PEOPLE.
"[Ben] says to me, 'I want another daddy,'" he laughed, sharing he tells the four-year-old, "'Well, maybe I'll fall in love one day, and you will have another daddy.'"
He continued, "But it's so great. It's great for my sense of community of having other gay dads around for Ben to see that we all make families."
The Real Housewives boss confessed he was surprised by Ben's request for another dad instead of a mother.
"I was surprised when he said, 'I want another dad,'" Cohen explained. "I was like, 'Isn't that interesting that he knew that it would be another dad?' and that he didn't say, 'I want a mom. I want you to get a mom.'"
According to the television personality, his toddler is aware that not every family looks the same.
"He knows that some kids have one dad, some kids have two dads, some kids have two moms. Some kids have a mom and a dad," he continued. "He knows the whole spectrum."