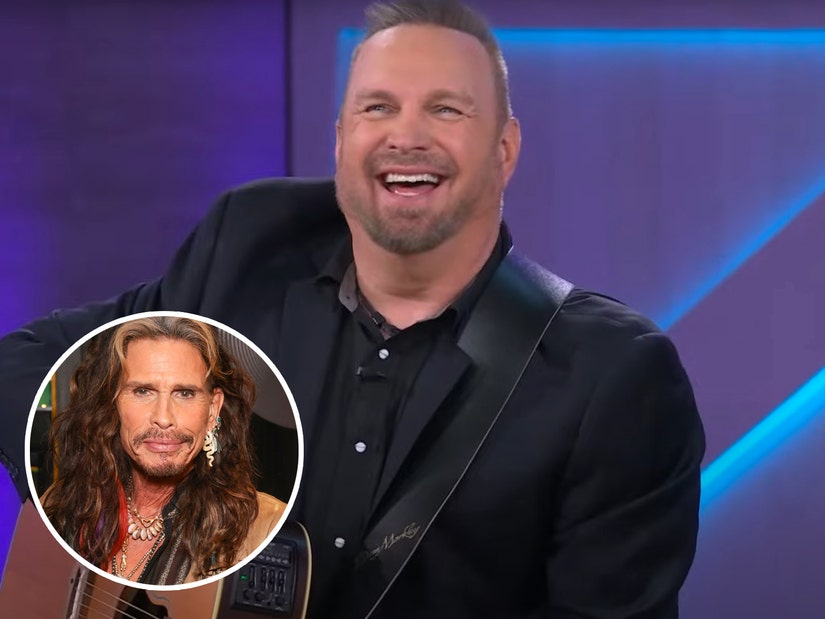 NBC / Getty
"How many people get to say that?" Grammy winner said of the experience, which also tangentially involved Billy Joel
While appearing on Thursday's episode of "The Kelly Clarkson Show," Brooks hilariously recalled the time he showered with Tyler in the Shea Stadium locker room at a Billy Joel concert.
During his appearance on the daytime talk show, the 61-year-old country singer and Clarkson played a game called "Rockstar Roulette." At one point, the wheel landed on Aerosmith, to which Clarkson gushed about her love of the band and Tyler, whom she joked she "thought [she] was gonna marry" as a kid.
"You've gotta have an Aerosmith song," Clarkson said to Brooks, who casually said in response, "Well, I showered with him."
The audience began to react, but it took a moment for the revelation to sink in for Clarkson.
"Oh, wait! You covered 'Fever,'" she said. A heartbeat later, she seemingly realized what her guest had confessed. "Did you say, 'I showered with him'?" she asked, to which Brooks confirmed, "I showered with him!"
The "Friends in Low Places" singer then shared what went down, noting that back in 2008, he and Tyler were two of the several artists who performed at Joel's "Last Play at Shea" concert event at Shea Stadium before it was demolished.
"We're playing The Last Play at Shea [with] Billy Joel," he recalled. "They're getting ready to tear down Shea Stadium [in] New York. I go out there, and I'm late anyway, and they have just the baseball showers."
"I'm in there showering, getting ready for the show," Brooks continued. "I had soap in my eyes, and I look around, and there's Steven Tyler, [and] he's showering too. 'Hey Steven! How you doing?'"
The Grammy winner went on to jokingly ask, "How many people get to say that?" to which Clarkson quipped with a laugh, "Well, who knows?"
"Who knows? He's rock & roll. I don't know," she added as she and Brooks continued laughing. "You might not be so special, Garth."