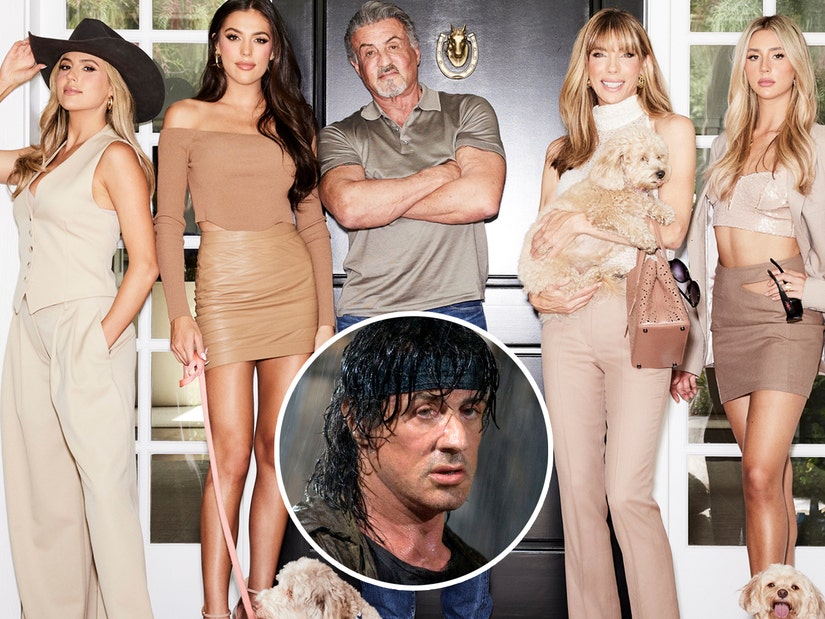 Paramount / Everett
Sistine recalls one "traumatic" date when Sly interrupted her mid-makeout with "a golf club or some kind of weapon" as the Rocky legend says he views his daughters' potential suitors as opponents
Sylvester Stallone has built a decades long career out of being Hollywood's favorite tough guy.
His new reality show, "The Family Stallone," plays right into that masculine mythology by plumbing the depths of every over-protective dad trope, particularly because he lives in a house full of women. The predictable plot points all come with the added bonus of being able to mine the '80s action star's muscular oeuvre to punch up the stereotypes even more.
But no one is complaining. Visualizing middle-aged Rambo in a bathrobe interrupting an intimate moment between his daughter and a male suitor is, well, priceless.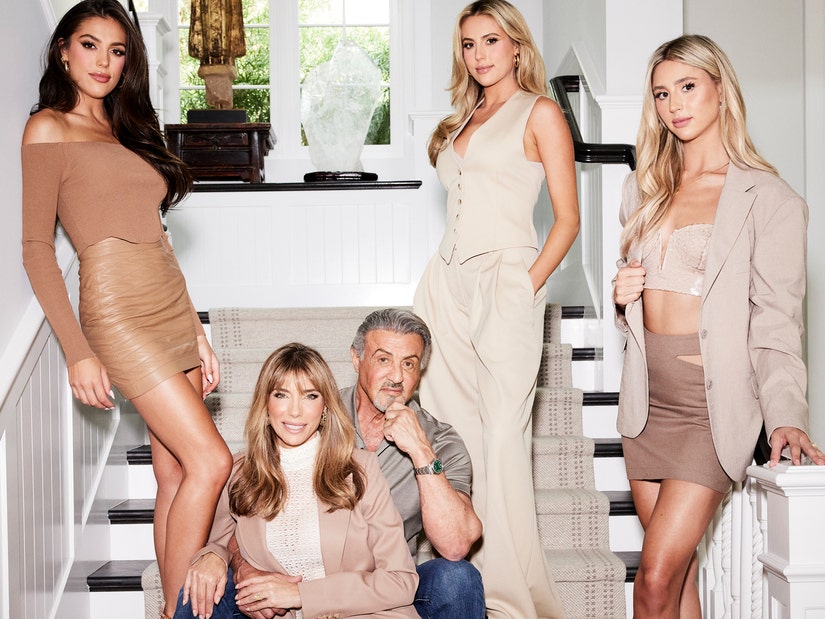 Paramount
The first season, with an eight-episode run, features all sorts of family drama. However, per USA Today, some of the best bits are his kids recalling what it was like growing up under the same roof as Sly.
One anecdote from his daughter Sophia involves history homework. When a classmate called for some help on an assignment she says he took it a bit too far.
"That was in the fifth grade," she recounted. "My Dad told him I was in Egypt ... for two years."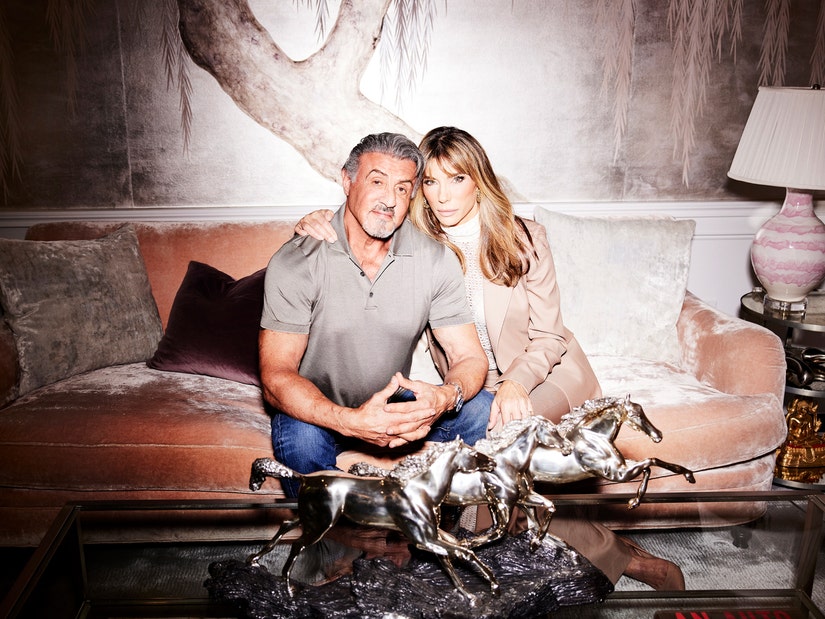 Paramount
Paramount
Another, much more dramatic story, comes from Sistine, who recounted having a boy over late one night.
Just as they were getting busy Sly appeared on the overlooking balcony, backlit in nothing but a robe and brandishing "a golf club or some kind of weapon."
"I wish it was a fever dream, but it happened," Sistine explained. "It was traumatizing to have my dad see me about to kiss a boy, but more traumatizing for the boy who never returned after that."
For his part Stallone says he enjoys creating an almost cinematic tension for potential suitors in his home.
"It's like walking into a prize fight ring," Stallone explained. "It's like, 'Hmm, so that's your opponent.'"
The show stars the action hero, his wife Jennifer Flavin, and their daughters Sistine, Scarlet Rose and Sophia Rose.
Guest stars include Dolph Lundgren and Al Pacino, who was ambushed by Stallone and his camera crew without any prior knowledge he'd be on a reality show.
Of course, most viewers will be curious to see if Sly and Flavin's brief split last year will be featured in the series -- something we'll just all have to wait and watch to find out.
"The Family Stallone" is now streaming on Paramount+.