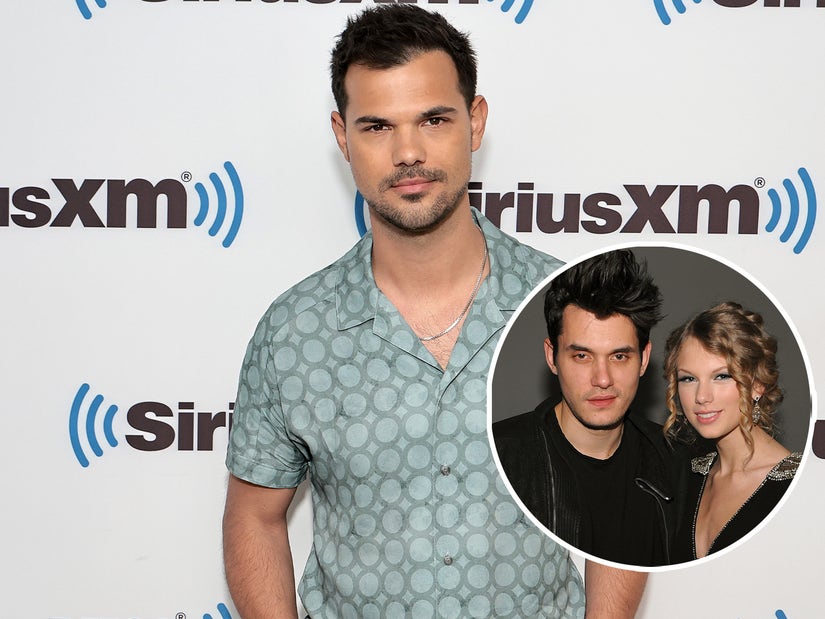 Getty
"I personally think John is a very talented musician," Lautner said attempting to clarify, "but I am aware of a couple songs that were on that album."
Taylor Lautner is setting the record straight about what he meant when he said he'd be praying for John Mayer ahead of the release of "Speak Now (Taylor's Version)."
During an appearance on SiriusXM's "The Happy Hour," the 31-year-old "Twilight" alum addressed his recent comments in regards to Taylor Swift announcing the upcoming release of her newly re-recorded album, which was one of the creative works at the center of her master recordings dispute.
"I think it's a great album," he told Today.com. "Yeah, I feel safe." Swift's third track on the original "Speak Now" album, "Back to December," is largely believed to be about their relationship.
However, he then said he would be "praying for John." Fans have long been convinced "Dear John" and all of its scathing lyrics are about Mayer.
"I don't know if it was the wisest thing to say," Lautner admitted in retrospect on the SiriusXM show. "I was definitely joking."
According to the Scream Queens" star, his wife Taylor Dome, knew that his comments would "trigger" Swift's fanbase
"She knew immediately," he recalled. "She's like, that's gonna really trigger the Swifties. Or, I mean, they're supportive of it because, I mean, I don't know. I personally think John is a very talented musician, but I am aware of a couple songs that were on that album."
Following the hubbub, Lautner created a TikTok video posted to Dome's account on Wednesday where he sank to his knees and clasped his hands in prayer as "Dear John" played in the background.
"#prayforjohn," she captioned the post.
On May 5, Swift confirmed that "Speak Now" was her next re-release during her Eras Tour stop in Nashville, coming on July 7.
"I first made 'Speak Now,' completely self-written, between the ages of 18 and 20," she wrote in an Instagram post. "The songs that came from this time in my life were marked by their brutal honesty, unfiltered diaristic confessions and wild wistfulness."
"I love this album because it tells a tale of growing up, flailing, flying and crashing," she added, "and living to speak about it." In addition to the original tracks, and in line with her previous re-releases, Swift is adding six new tracks "from the vault" to the new album.