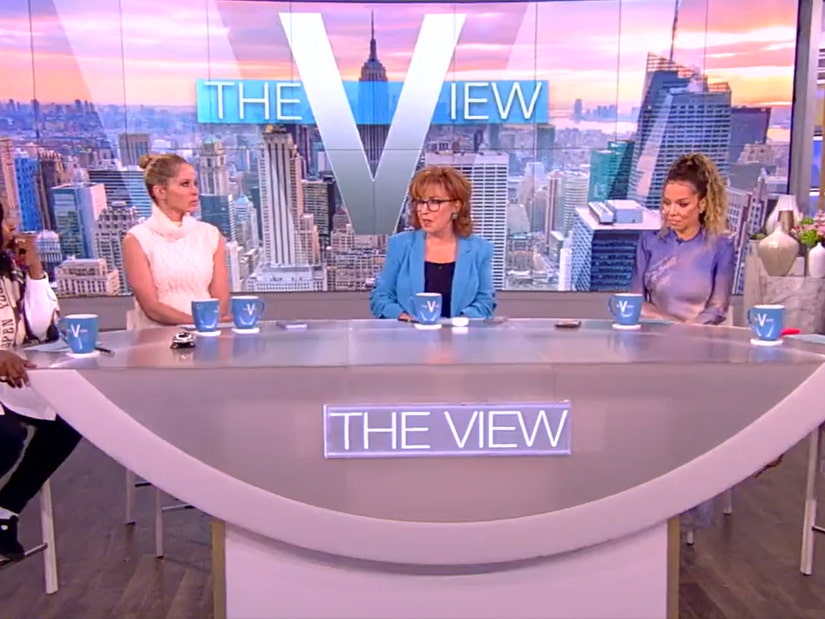 ABC / Twitter
She was discussing ABC's new "The Golden Bachelor" with her co-hosts before she surprised herself by blurting out a very NSFW comment
Sara Haines hilariously shocked her co-hosts on "The View" with her latest NSFW hot take.
"I think this is a good idea," Griffin said, explaining. "Here's the problem, a lot of couples on The Bachelor don't stay together, it's people in their young 20s, a lot of 23-year-old girls who, you got a lot of life ahead of you and a lot to figure out about yourself. I think having a 60+ bachelor and bachelorettes will actually be more likely to last in a relationship, because you know who you are and what you want. There's a second chance for love."
Haines agreed, saying contestants will feel "more relatable" as they will most likely be people who have had seasoned experiences with life.
"I think the characters are going to be more relatable. It's not just because 20-somethings are younger, but people that have been in a marriages look at the journey differently, once you've been in it," the 45-year-old correspondent continued. "Even if you stay with the person, your ideas change over time, to see people that I could look at and say, 'You look at it more complicated and more layered,' this is cool to watch. And I love the whole there are chapters left in your life, you can make it whatever you want, that whole aspirational."
The women of "The View" also had fun with what an older "Bachelor" show could mean, with Hostin joking that the couples would be napping in the Fantasy Suites and Behar quipping that the show's ad space would be taken up by Viagra commercials.
Though everyone had fun talking about the new age requirement, Haines interjected, "You guys, these are only 60-year-olds, do you know how young 60 is? I know 60-year-olds, they run marathons."
Haines then said, "They do ----," before she was censored. Haines, for her part, seemed surprised by what came out of her own mouth.
Goldberg displayed hilarious shock before she cut to commercial. When the camera panned out, Haines leaned against the table as her fellow co-hosts laughed at her comments.
"The Golden Bachelor" is set to debut this fall.