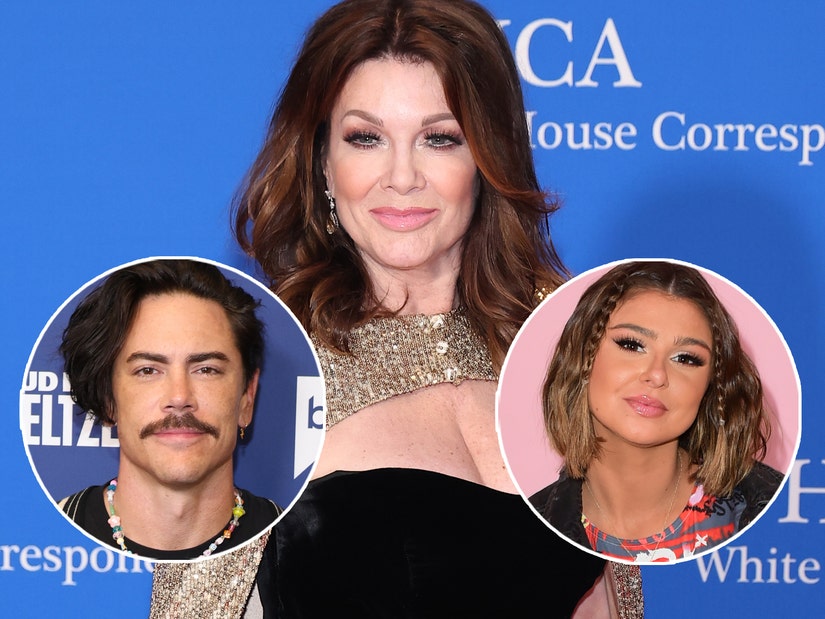 Getty
The Season 10 "Vanderpump Rules" reunion was filmed in late March.
While speaking with Entertainment Tonight at the Vanderpump Dogs Gala, the reality star shared her thoughts on the scandal, and addressed Sandoval and Leviss' future on the Bravo series.
"I haven't had any contact with Raquel," Vanderpump, 62, said of Leviss, who has been in a mental health facility since mid-April. The Season 10 reunion was shot in late March.
"I think she really needs to discuss with us what's going on in her life, but Sandoval's been part of that group for 15 years prior," she continued. "You know, four years prior to the show. So, of course, there's conversations and questions to be answered, and I hope they can get to that place. That's what I really hope for them."
"I don't think you can just shut the door on somebody," she added. 'I think we're all guilty of some things... maybe not that. But I think at some point, there needs to be kind of discussions, and I think we'll be there for it."
Wednesday night's explosive finale, titled '#Scandoval," chronicled the dramatic fallout after the news of Sandoval and Leviss' months-long affair and the former cheating on his girlfriend of nearly 10 years, Ariana Madix, came to light.
Production of Season 10 had wrapped last fall, but filming started up again just two days after Ariana found a compromising video of her longtime partner and good friend on his phone in early March.
During her interview with ET, Vanderpump said the finale was "hard to watch" and "so emotional."
"As you know, that was filmed quite a bit after we finished filming the season," she explained. "And so, it's just so raw, and it was hard for me to watch, because although as a producer you love all the ins and outs and shenanigans, when you're emotionally invested in a group of people, my heart really broke -- actually for both of them. Of course, what he did... it cannot be condoned in any way shape or form. But still, to see the utter kind of misery and the devastation of the fallout, the relationship -- it was hard to watch."
The Bravo star also admitted that filming the three-part reunion -- the first of which airs next week -- was difficult.
"Well, as we started the reunion. Within the first two minutes. I did think, 'Oh gosh, no way are we actually going to get through this,' because it was a bit like running my animal center. It was like, 'Sit and stay,' because they were just so fired up," she told ET. "You know, James starting off, and then Sandoval. And I thought, 'This is never going to last,' but we managed to get through it, but it was intense."
"These aren't fabricated arguments," she added. "These are real people's lives, where they've been together for years and years. So, it was hard. It was hard."