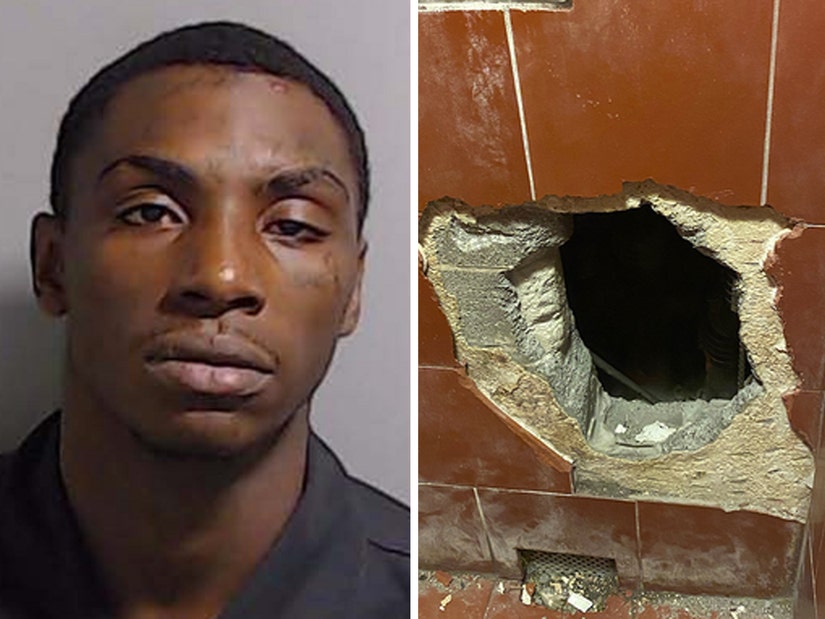 Fulton County Sheriff's Office
Jailhouse tunnels usually lead outside ... not into other cells
An inmate at Rice Street jail in Atlanta, Georgia was stabbed last Wednesday after another inmate tunneled through a wall to attack him, according to the Fulton County Sheriff's Office.
Kavian Thomas is suspected of the stabbing, however the Sheriff's Office did not disclose any further information about him. The victim was identified as Derondney Russell.
Per the Sheriff's press release: "According to the initial incident report, inmate Kavian Thomas dug a hole through a shower wall which gave him access to the adjacent cell block where inmate Derondney Russell was attacked."
"Russell sustained superficial stab wounds to his upper body and is being treated in the medical unit. Following the attack, a shake-down of both cell blocks led to the discovery of several weapons, including shanks made from parts of the dilapidated building infrastructure," it continued.
Interim Fulton County Jail commander Curtis Clark said in the same release that the failing structure of the building, "presents a constant challenge for us to eliminate things like this from access to the inmates. This jail has clearly outlived its useful life. That reality makes it even more challenging for us to do our job of providing the safest possible environment, not only for staff but for the inmates as well."
Charges against Thomas in connection with the attack are pending, and local law enforcement have not announced a potential motive.