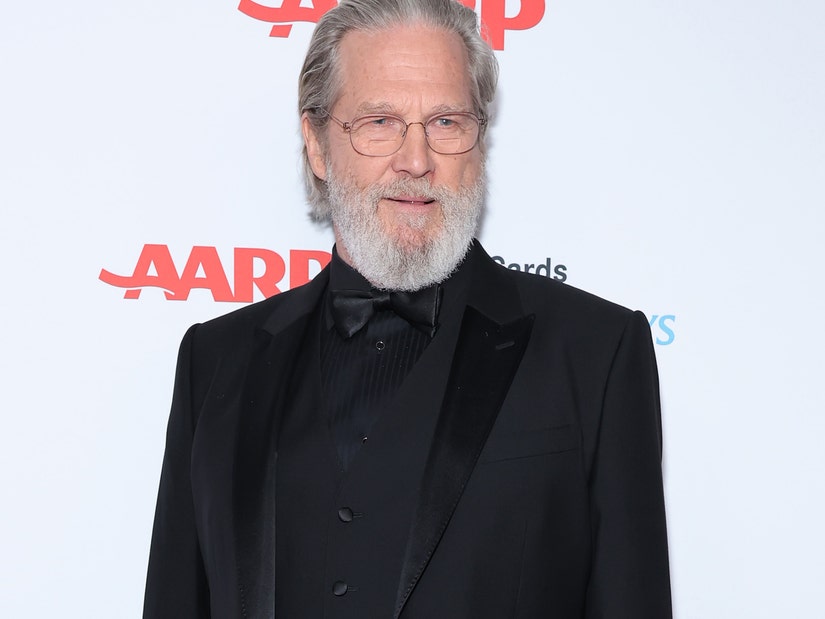 Getty
The 73-year-old had a 9-by-12-inch tumor in his stomach
The 73-year-old actor, who covers the latest issue of AARP magazine, revealed his chemotherapy treatments are working.
Back in the beginning of the pandemic, when he and his "The Old Man" crew took a break from filming, Bridges was "doing some exercises while on the ground and felt what seemed like a bone in my stomach."
He said his wife, Susan Geston, told him to see a doctor but the actor was initially hesitant as he felt no pain.
"I'm hiking and feeling great. My shins really itch, and I think, Oh, I just got, you know, dry skin," the "Thunderbolt and Lightfoot" star recalled to the publication. "Then I had night sweats, but thought, That's just hot summer nights. It turns out those are lymphoma symptoms."
When he finally got checked out they found a 9-by-12-inch tumor, which he immediately underwent chemotherapy for.
However, his true test came when he landed in the hospital for five weeks after getting a bad case of Covid due to his compromised immune system.
"Cancer was nothing compared to the Covid," Bridges noted.
At first, "The Big Lebowski" actor found himself resigning to death.
"For me, in that hospital bed, the obstacle was death. And that was the way. I kept thinking, Here's the problem, you know? Here's the challenge," Bridges said. "I asked myself, 'How are you going to go about it?' And I thought, I'm a dancer, man, and I'm a musician. I'm going to jam with this situation, you know?"
Now with the help of chemo and his changed attitude the tumor has since shrunk to "the size of a marble."
"I didn't think I'd ever work again, really," Bridges said, who is filming Season 2 of "The Old Man."
"So at first I said, 'Well, we'll see.' But eventually that became, 'Maybe I can.' I have to admit that I was still frightened of going back to work. Then I began to think of my recovery as a gift being presented," he said.
"The Old Man" is streaming on Hulu.