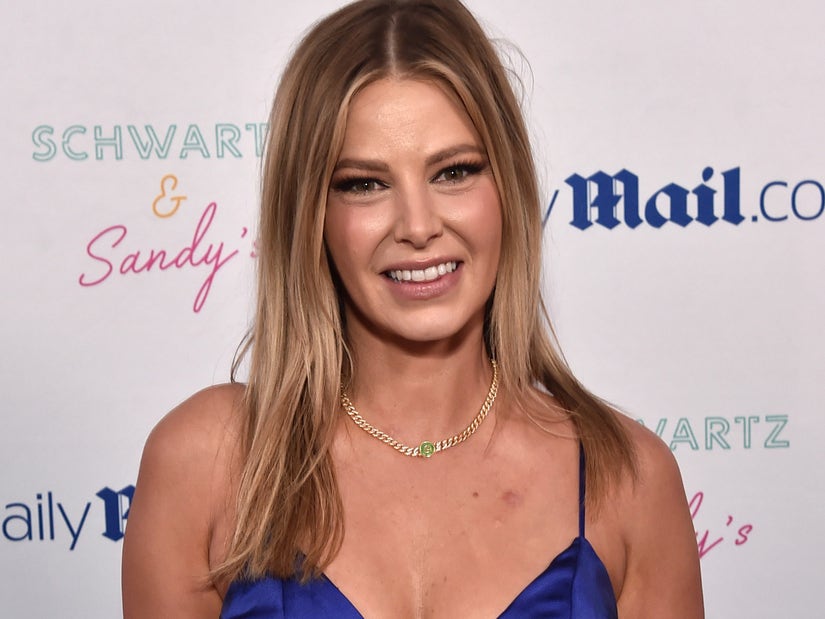 Getty
Was "Vanderpump Rules" star Ariana Madix really starting to finally move out of the house she still shares with co-star Tom Sandoval, after he cheated with her best friend Raquel Leviss, or was it all a carefully planned publicity stunt to promote her new partnership with SoFi?
Was all that footage of "Vanderpump Rules" star Ariana Madix loading up boxes in various vehicles with friends for real, or was it all clever marketing for a new partnership with a financial planning company?
After photos and footage of the reality star seemingly packing up to finally move out of the house she's still sharing with Tom Sandoval, who was caught cheating on her with her best friend and "Pump Rules" co-star Raquel Leviss, went viral, one TikTok user quickly grew suspicious.
Ariana herself seemed to confirm those suspicions with follow-up posts of her own. If it was all a dramatic misdirect, capitalizing on the cheating "Scandoval" that has rocked these past few months, it wouldn't even be the first time Madix has capitalized on the "Scandoval."
The latest post on her own TIkTok (It's on her IG, too) features a misdirect of its own, with Madix talking about living her own truth and there being something blocking her from living life the way she deserves. That turned out to be an ad for a Bic razor -- so is she at it again?
It all started on Monday when Madix hit up her Instagram Stories with a short clip of her smiling in front of a stack of boxes, captioning it "ready to dip out."
TMZ shared additional footage from the scene, where the same stack of boxes could be seen and Madix was wearing the same blue sweatshirt (that'll matter here in a second), as paparazzi photos started to go viral.
About seven hours later, Madix returned to the platform with a new IG Stories video ("ok here's the deal") where she explained, "I'm moving up, not out. Well, not yet, at least."
She went on to add, "It's time to get my financial house in order," repositioning the camera to capture the SoFi logo on the sweatshirt she'd been sporting in that first video. She then promised, she'd have "more to share" soon.
That prompted TIkTok user Stephwithdadeets to do a deep dive into both of Ariana's videos. She also noted that all of the boxes Madix was carrying in the videos and paparazzi photos were labled "Finances." Does Madix have that many financial documents?
"Do you mean to tell me all this was, like, a commercial?" asked the TikTok fan. Still, she was skeptical to think that Madix would have staged all of that just for an ad ... "or did she?"
Well, cut to just a few more hours later, and Madix dropped a fresh new post on her Instagram page and you'll never guess what it is? Okay, you probably will. It's totally a paid partnership SoFi ad for financial planning.
Waiting for your permission to load the Instagram Media.
In the clip, filmed by her poolside, Ariana -- not in that sweatshirt, but rather in a summer dress -- promotes SoFi and even introduces Brian (aka "Dr. Money"), a financial planner from the company who assures her, "We're all on Team Ariana."
So if the footage of the packing boxes wasn't for the ad released, does that mean there's more to come? Did Ariana really start moving some of her things out of the house? Are all those boxes really filled with "Finances"?
Or was the whole thing a carefully orchestrated publicity stunt to tease this partnership because she knew she was being watched and would get plenty of free advertising out of being seen seemingly moving boxes (and teasing that she was "ready to dip out") on her social ... while wearing a SoFi sweatshirt? TooFab has reached out to reps for Madix.
The move, literal or strategic, comes as interest in the "Scandoval" is at an all-time high. Following last week's explosive tenth season finale of "Vanderpump Rules," where the truth came out, Madix and her cast-mates are heading into a three-part epic finale that teases more secrets revealed and plenty of drama, kicking off this Wednesday at 9 p.m. ET on Bravo.