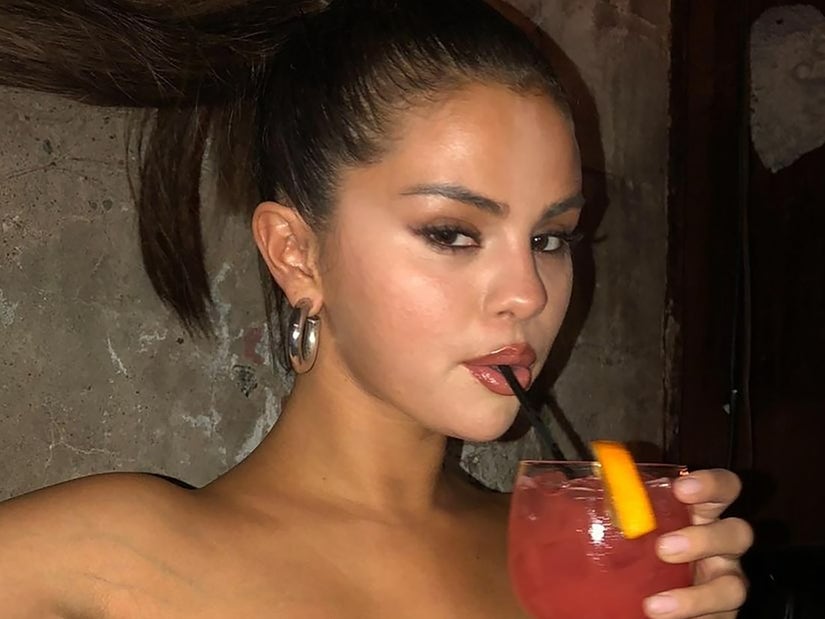 Instagram
Selena Gomez is shouting her relationship status out for the whole world to hear in an adorably awkward TikTok where she calls herself "a little high maintenance" as she tries to score with a group of soccer players.
In case anyone was wondering if Selena Gomez is single or not right now, maybe all you need to do is listen. She's shouting it out for the whole world to hear -- and yet, no one appears to be listening.
The "Only Murders in the Building" star shared an adorably awkward video to her TikTok where she's sitting sideline at a soccer match with a group of friends, all bundled up.
"I'm single!" she shouts out to the players, though it looks like they were way too far away to hear her ... or maybe they were just focused on the game. Either way, there was zero reaction.
So the singer and actress doubled down, adding, "I'm just a little high maintenance," and then so as not to scare anyone away with that admission, she added, "but I'll love you so-o-o much!"
The short moment certainly had her friends laughing, but none of the players dropped what they were doing to come and chat up the single-and-clearly-ready-to-mingle superstar. Selena captioned her share, "The struggle man lol."
Whether she likes it or not, her fans have long been invested in her relationships (some could argue over-invested as it relates to Justin Bieber). She has also been involved with Chainsmokers' Drew Taggart, Zayn Malik, and The Weeknd.
Selena's 58.3 million followers were loving the video, with many claiming that it looked and sounded like she was channeling her "Wizards of Waverly Place" charazter Alex Russo. Her own Rare Beauty brand commented, "Them after they heard this: 🏃🏃🏃🏃🏃."
"i can't believe these men didn't realize that was literally selena gomez like i would've ran over," commented another fan, while another said it would be their "absolute dream" to have Selena shout this out to them.
The real Selena Gomez may be single (and "a little high maintenance") but her latest fictional counterpart appears ready to walk down the aisle. Pictures of Selena looking stunning in a wedding dress from the set of her Hulu series quickly went viral back in March.
Co-stars Steve Martin and Martin Short both had fun with the look, With Martin first sharing a pic of himself with the blushing bride. "Guess what happened!" he captioned his, before adding a follow-up with Martin: "Turns out this happened, too!"
Season 3 of "Only Murders in the Building" is scheduled for an August 8 two-episode premiere on Hulu.