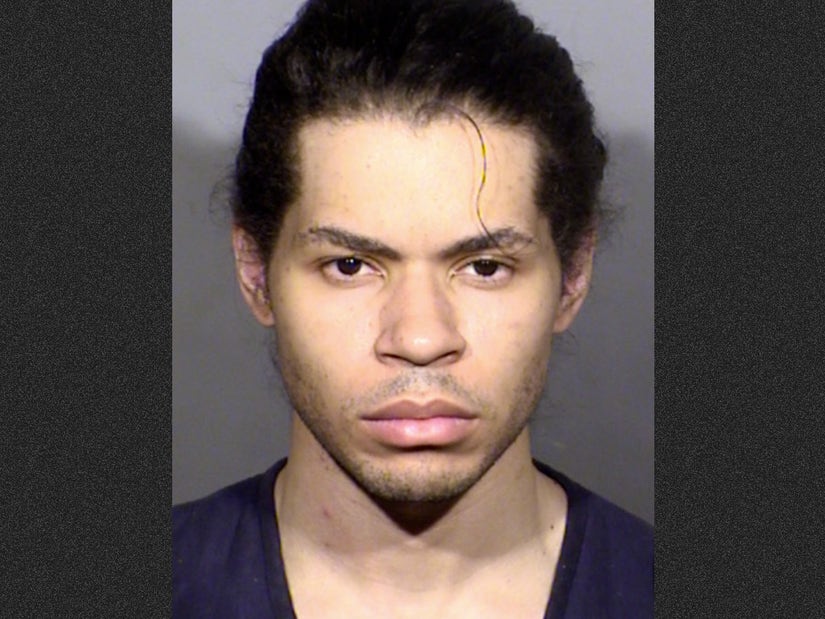 Las Vegas Metropolitan Police Department
Police received a 911 call from the victim's phone the day before they now believe she was killed.
A Las Vegas man is accused by local authorities of killing his roommate, before keeping her body stored in a closet for two months while fearing she would come back to life.
According to police records (via Fox 5 Vegas), Ma's body was discovered after her family became concerned about a high air conditioning bill for her home. After a repairperson couldn't get in touch with Ma, her family showed up to the house and began speaking with Bone, who told them she was dead before showing them her body.
"[One family member] noticed a cooler against the bedroom closet door and the bottom of the door had a towel, which covered the gap," read the report. "George told her that she can open it and see."
"Why do you have to see? If you want to see, I can show her to you," he allegedly said to them, per the arrest report, telling them her body had been in the closet for two months.
When asked by Ma's family why he didn't call police and decided to stay in the home with the body, he allegedly said he knew he'd be arrested because he was "a man of color" and wanted to put that off for as long as possible. Per the report, he acted "nonchalant" as he spoke with the victim's family and even brushed his teeth while speaking with them.
Police said that after they arrived, Bone claimed he found Ma dead in the closet with a belt around her neck on May 5th or 15th and, fearing jail, covered her with a blanket and left her there.
"Bone went about living at the house with Beverly deceased in the upstairs closet for the next two months and began ordering several items on Beverly's Amazon account using her funds for his own gain," said police. "When asked why he didn't call for help, Bone's response was 'I was afraid of going back to jail ... for being found with a dead body.'"
Police say Bone -- a registered sex offender -- told them he kept the air conditioning on the lowest setting in an attempt to reduce the number of flies in the home due to the decomposing body. They say he also allegedly admitted to responding to text messages from Ma's family after her death, pretending to be her. When asked why he put a cooler near the closet, he reportedly said he put it there so he'd be alerted if Ma "rose from the dead like the movie The Grudge."
Detectives determined Ma's death was a homicide, not suicide, and arrested Bone. Police received a 911 call from Ma's phone on May 4 -- the day before Bone said he found her body -- and heard screaming between a man and a woman. The call ended abruptly, however, and nobody answered when officers did a welfare check. Per 8NewsNow, police believe she died that day by strangulation, though no cause of death has been released by the coroner's office.
Bone is being held without bond and will appear in court on August 1.