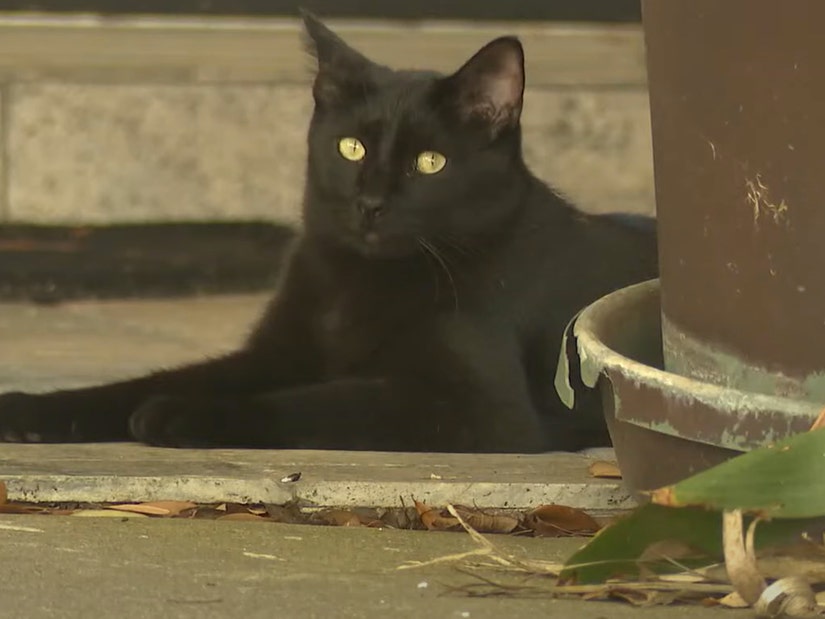 YouTube
"I apologize on his behalf," says his owner. "Please look through his loot and recover your stuff."
A Houston neighborhood has been repeatedly targeted by a cat burglar.
Meet Cleo, a cat who is just obsessed with stealing neighbors personal items that range from t-shirts to mice, but not the kind a cat would normally go after: computer mice.
"He took a computer mouse, still in the bag," one neighbor told CBS affiliate KHOU.
"He often brings clean, folded laundry," said his owner, Jeanne Wheat, who pulled out an array of laundry items out of a basket that have been found on her kitchen floor.
"I want to apologize because some of the items he's brought home--in particular a pair of really nice women's shapewear-- are kind of pricey," she noted.
"This summer we were traveling," said Jeanne, "and he got pretty crazy about stealing."
"A couple of neighbors have told me that he's climbed into their house through their window."
He's even been seen crawling into the sunroof of a car and caught on video with other's items in his house.
"We didn't notice they were missing," said one of the neighbors with a laugh. "She would tell us he would bring stuff home."
Cleo's owner has been washing the stolen goods and putting them out for people to get back.
"I apologize on his behalf," she says. "Please look through his loot and recover your stuff."
A vet at the Houston SPCA notes that she has seen this condition in cats before, and it might have an explanation.
"I've seen it before in cats who develop a substrate affinity, it means they have an affinity for certain types of material."
"I chastised him a little bit, kind of thinking we could break the habit, but then I realized it was a losing battle. He's basically a teenager."