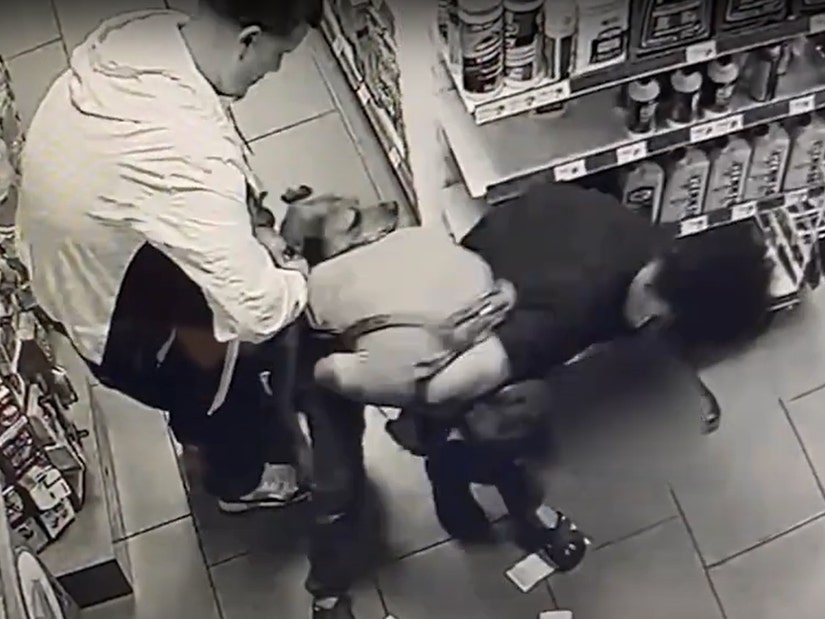 YouTube
The LAPD said the attack was "seemingly unprovoked," as a dog naked Drake was stolen from the hands of a woman at North Hollywood 7-Eleven Monday.
update at 4:55pm PT 9/28/23
Drake, the dog stolen during a brutal robbery caught on tape this week at a 7-Eleven, has been reunited with its owner.
According to KABC, operators of a sober living facility in Orange County recognized the dog from the news and confronted the suspects. While they fled the area, the left the dog behind; the dog wasn't in any distress.
Per CBS -- which has photos of the dog with its owner at the police station -- the female suspect was arrested, while the male is still on the run.
According to the Los Angeles Police Department, officers responded a call Monday, shortly after midnight, of a robbery at at the 7-Eleven on Burbank Boulevard.
Per the LAPD's press release Wednesday, the victim entered the 7-Eleven with her dog on a leash when two suspects entered the business and -- seemingly unprovoked -- attacked the woman, using bodily force to remove the dog from her possession.
"She was approached by a female and male suspect who indicated that they didn't like the way she was treating her dog," Detective Ryan Lee of the Los Angeles Police Department told ABC7. "There were no other words exchanged. The victim then went to use the ATM machine that was inside of the market. And then, with her back turned, she was attacked."
Police also told the outlet they saw no indication the victim mistreated the dog after reviewing all the surveillance video.
The suspects -- described by the LAPD as a Black female wearing all black clothing with black shoes, and a Hispanic male wearing a black and white sweater, blue jeans, and black shoes -- wrestled the woman to the ground before the man took off with her dog.
Surveillance footage released from the robbery (above) sees the female suspect knock the woman down before she too made her way out of the store. The woman tried to fight back, and was even seen going after the robbers in an attempt to retrieve her dog, but was unsuccessful.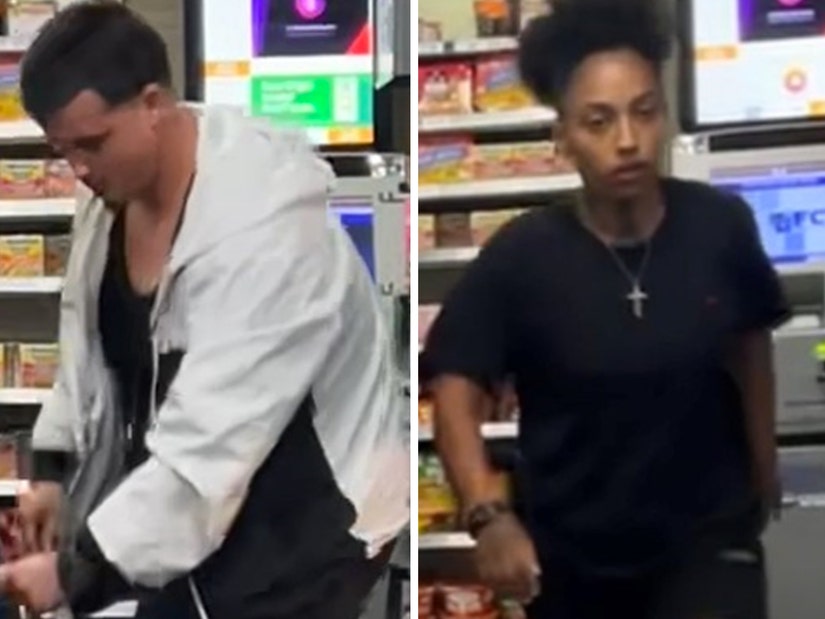 Los Angeles Police Department
The dog, an 11-year old gold Pitbull/Rhodesian Ridgeback mix named Drake, boasts some unique markings, including a zig-zagged pattern on his back and a white patch on his chest (photos below).
Anyone with information is being asked to call LAPD detectives at 818-754-8424.
Anyone wishing to remain anonymous should call the L.A. Regional Crime Stoppers at 1-800-222-TIPS (800-222-8477) or go directly to www.lacrimestoppers.org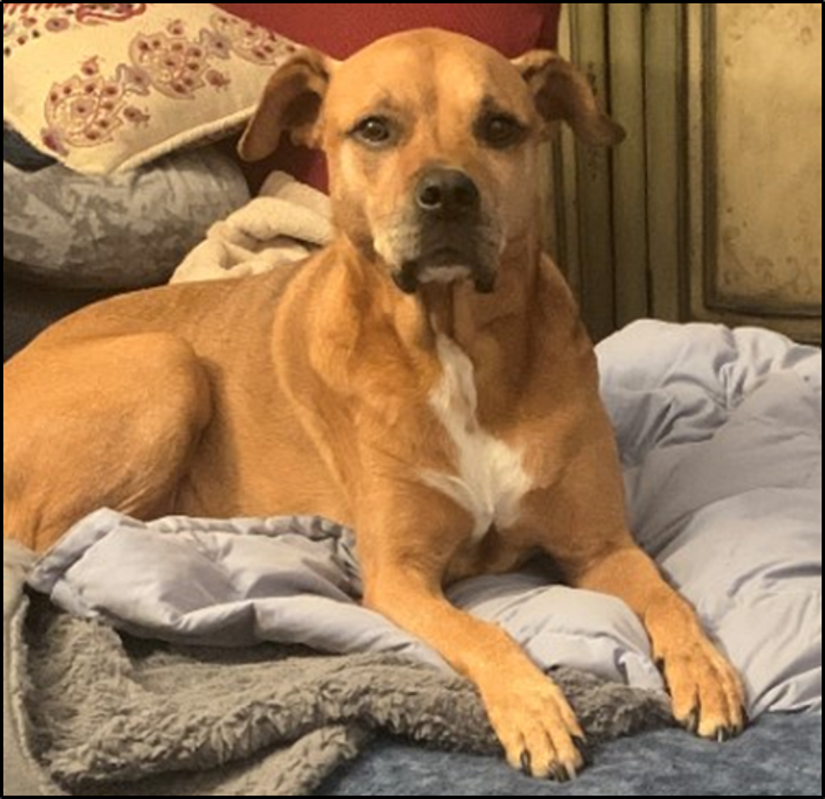 LAPD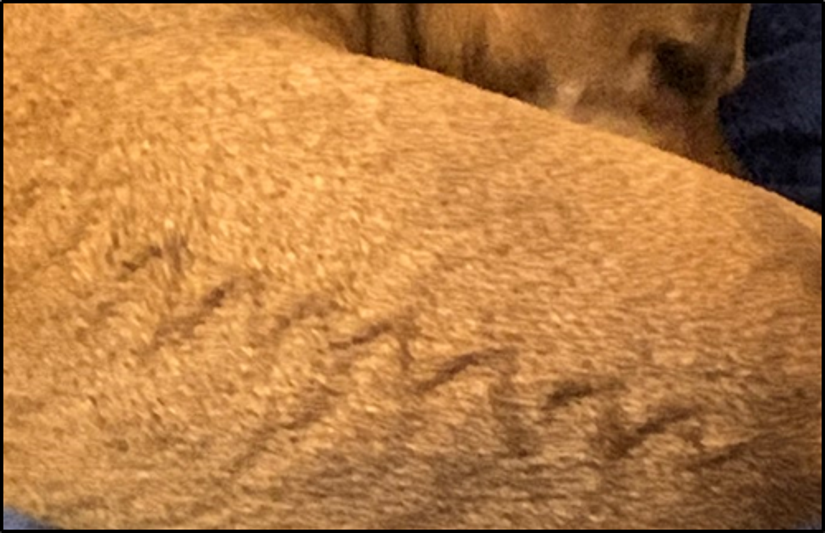 LAPD