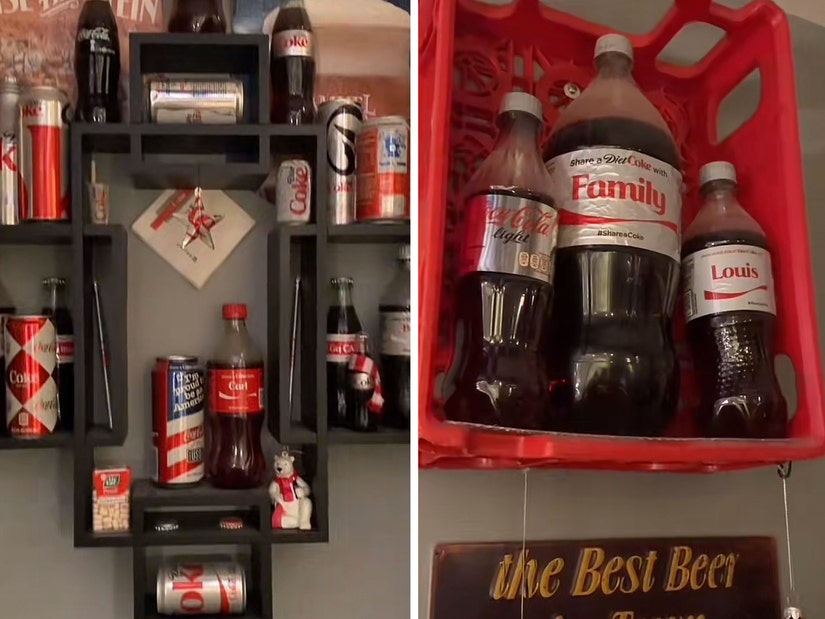 TikTok
"this isnt even half of it im not kidding"
Think you've got a soda obsession? This Diet Coke obsessed mom will prove you wrong.
The video then shows off a sign on the door of a Diet Coke bottle with a bow, before showing a Diet Coke themed hand soap bottle. Rowan then pans over to a wall of posters, all themed for the soda.
"There's a reason why bubbly is also a mood," says one of the posters.
"Change your state of mouth," says another.
There's even a case with an "in case of emergency break glass" sign, but behind the glass is not a fire extinguisher but a can of, you guessed it, Diet Coke.
One sign even says, "This home runs on love laughter and lots of Diet Coke," with the family's name underneath.
Her mother even has her own special coaster for her Diet Coke shenanigans, which reads, "Beth's Diet Coke goes here."
"This isn't even half of it, I'm not kidding," the video was captioned, which has almost 33 thousand likes.
Sturgill's followers and friends took to comment on the video.
"it's like an alternate reality when i use your bathroom," wrote one friend.
"the diet coke soap will forever get me," wrote commenter.
"the water tastes like it too," remarked another.